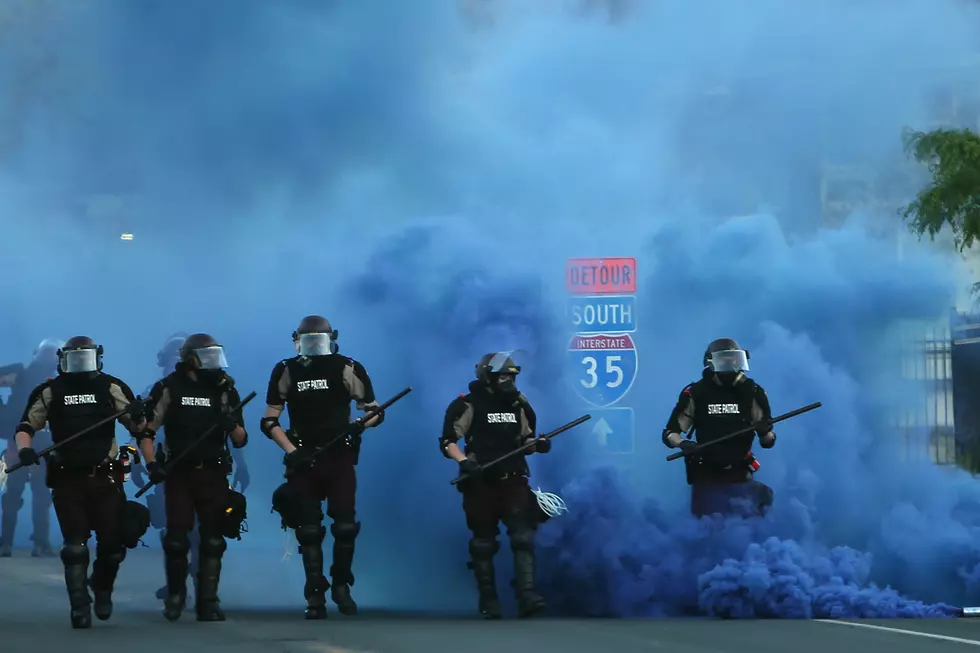 Demonstrations May Thwart Crossroads Travelers
Getty Images
Over the course of the weekend, protesting continued in major cities throughout Texas including Austin, San Antonio, Austin, and Dallas.
Gov. Greg Abbott declared Texas a State of Disaster for all Texas counties following the violence that broke out during protests among these major cities, expressing that " While all Americans are entitled to exercise their First Amendment rights, it is imperative that order is maintained, all persons are kept safe and healthy, and that property is protected."  Gov. Abbott followed with an advisory amid that declaration that " In response to the ongoing threats of violence and looting, I have activated the Texas National Guard and deployed numerous state resources, including Texas Department of Public Safety peace officers."
If you are traveling to Dallas, San Antonio, Houston, or Austin in the days ahead, please be aware that at this time, active protests are still continuing and may cause travel delays if you're headed to one of these cities from the Crossroads area.
For example, in Austin Texas, Patch.com offers that by Sunday evening, demonstrators took to Interstate 35 near 8th Street — not far from the police headquarters one block over — effectively shutting down a stretch of the artery, as police reported on Twitter. "Please avoid the area as our officers continue to work to keep Austin safe," police wrote on Twitter.
Enter your number to get our free mobile app
In Dallas according to Fox4News, over 100 arrests were made over the weekend. Dallas now has a mandatory curfew for the next several days. In Austin, according to the latest report from KXAN over a dozen were arrested blocking the Capitol and areas like Interstate 35. San Antonio's predicted peaceful protest ended in violence Sunday as well according to KENS 5 as protesters surrounded the Alamo. "At Alamo Plaza, protestors alternate between yelling at police and at Alamo defenders, who are behind them. Police have formed a barricade of bikes, and another row of police are carrying batons between both groups."
Victoria held a peaceful demonstration over the weekend as participants lined an area of Navarro St.which did not cause traffic issues or delays.
Be safe Victoria and be vigilant if you have to travel in the days ahead.
READ MORE: Inspiring Stories From the Coronavirus Pandemic