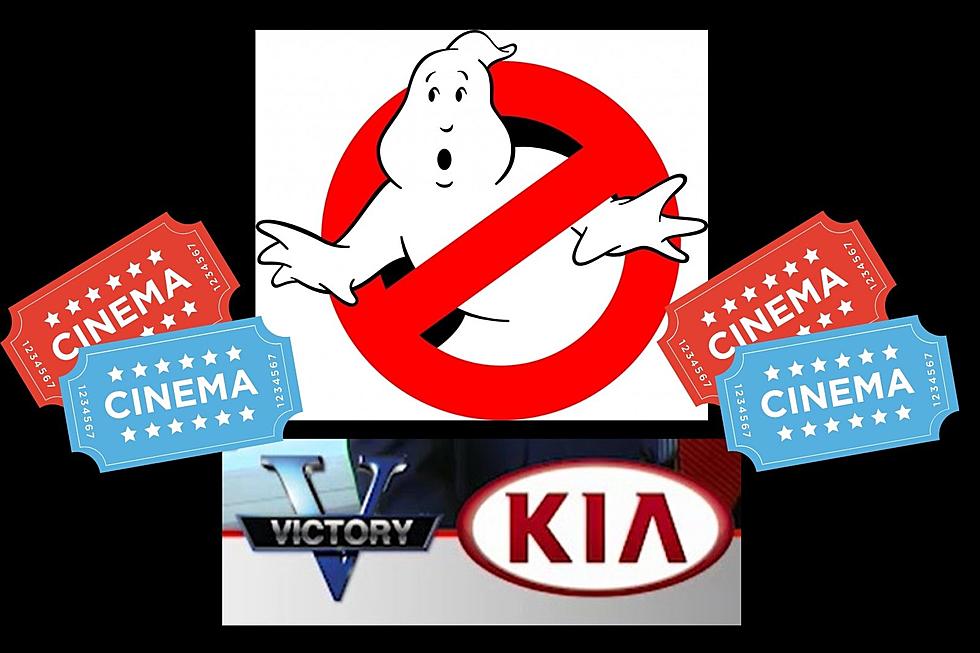 Crossroads Register to Win Family Four Packs to Ghostbusters
https://www.amazon.com/Ghostbusters-Vinyl-Sticker-Printed-Graphic/dp/B08XLZGTMJ/ref=sr_1_1_sspa?keywords=ghostbusters+sticker&qid=1636659985&sr=8-1-spons&psc=1&spLa=ZW5jcnlwdGVkUXVhbGlmaWVyPUEyNkhQUFM0NERYVFpTJmVuY3J5cHRlZElkPUExMDI1MzE5M0FHRFg2SDdZWktNTiZlbmNyeXB0ZWRBZElkPUEwMzA5OTgzRjRaMklDSzYyQTFBJndpZGdldE5hbWU9c3BfYXRmJmFjdGlvbj1jbGlja1JlZGlyZWN0JmRvTm90TG9nQ2xpY2s9dHJ1ZQ==
Holidays Mean Movies!
The holidays are around the corner and that means ... good food? Great gifts? NO! The holidays mean AWESOME MOVIES! And we don't know about you but the one trailer that has us cheering for holiday entertainment is Ghostbusters Afterlife! 
Thanks to Ghostbusters on Youtube for this trailer. We've now watched this about two dozen times inside the studio!
Ghosterbusters the Original
Maybe we're just waxing nostalgia here but the original Ghostbusters is more than just a classic, it's a part of a lot of our reader's and listener's childhood!
Released in 1984 Ghostbusters was an instant hit! Now a lot of people don't know this, but actor Dan Ackroyd actually wrote the movie with actor Harold Ramis who both starred in the film alongside Bill Murray. Yep, the entire premise of Ghostbusters was based on Dan Ackroyd's discoveries and thoughts on spirituality. Of course, Dan had written the movie with his best friend John Belushi in mind to co-star before John's untimely passing. The film grossed an astonishing 284 million dollars making it at one point the highest-grossing film of the 1980s.
Afterlife
Ghostbuster's Afterlife has a lot of promise and stars People Magazines 2021 Sexiest Man Alive, Paul Rudd! According to the Ghostbusters Afterlife website, "In Afterlife, when a single mom and her two kids arrive in a small town, they begin to discover their connection to the original ghostbusters and the secret legacy their grandfather left behind.
It just screams fun!
Starring Carrie Coon,Finn Wolfhard,Mckenna Grace,Annie Potts and Paul Rudd it looks like their might even be cameos from Dan as well, Ghostbusters Afterlife looks like a fun family film!
It's with that in mind, we want to offer you more ways to win!
That's right! You can register right here, right now for a chance to win a family four-pack of VIP movie tickets to see Ghostbusters, Afterlife thanks to our partners at Victory Kia and Victory Buick GMC. You can also listen to KIXS 108 Jp and Ingra Lee Morning Show for instant wins and that's not all... be sure to look for app alerts on your favorite station apps for more ways to win as well. See you at Ghostbusters, Afterlife! Happy Holidays!
Register Now
Celebs Share Their Personal Paranormal Stories
Christmas Wonderland
READ ON: Weird, wild UFO sightings from throughout history