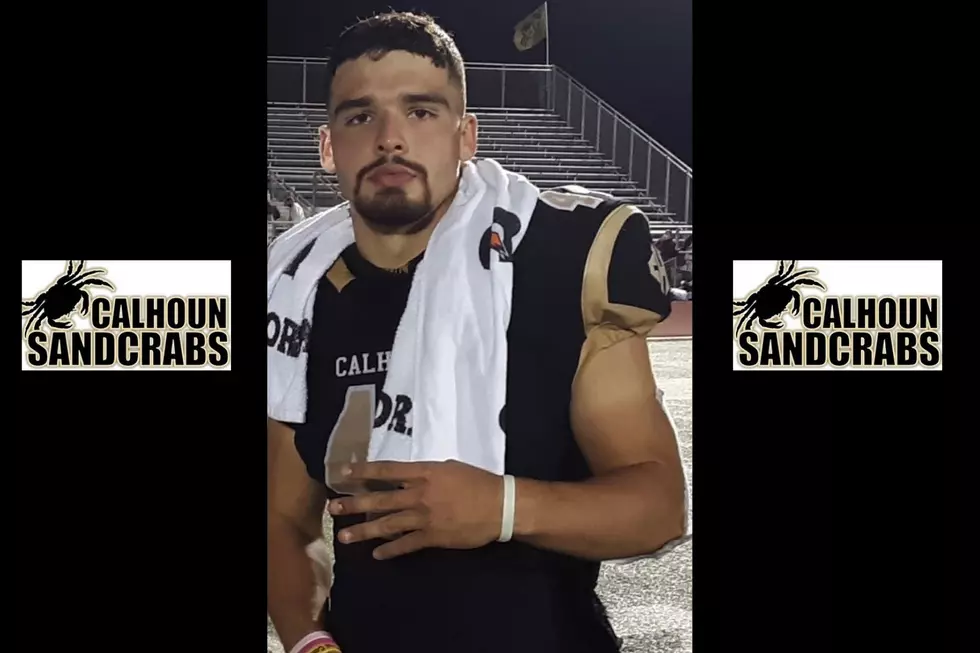 Calhoun's Johnson Makes Campbell's Whataburger Super Team
C.McFall.Calhoun
Congratulations going out to Calhoun Sandcrabs running back Steven Johnson!  He has made Dave Campbell's Whataburger Super Team for 2020.  His numbers for the 2020 season were stellar with 1754 rushing yards on 182 carries and scored 21 touchdowns in only 9 games!  Awesome numbers indeed, but making the super team goes far beyond one year of stats.  It is a four-year effort that Johnson has earned.  Johnson has over 7000 rushing yards in his high school career!
Calhoun defensive coordinator Cory McFall shared Johnson's high school football journey. Talk about evolving!  As a freshman, Johnson was a starter on defense only as an outside linebacker and had 25 tackles and 3 defensive touchdowns.  In his Sophomore year, Johnson became a two-way player and rushed for over 2200 yards in 14 games while adding over 50 tackles on defense.  In his Junior year, the stellar numbers continued as he put up over 2100 yards in 12 games with another season of over 50 tackles. His Senior year, he focused on offense!
With those kinds of numbers, you will find yourself high up on Dave Campbell's Career Rushing Yards of all time. Way to go Steven!  Maybe some of you remember Cuero's, Robert Strait.  He's on that list too with 8,411 yards during his time with the Gobblers.  Johnson is currently being heavily recruited but has made no decision as to where he will be playing next year.
Texas high school football fans across the state cast more than 300,000 ballots, and 40 outstanding athletes from all parts of Texas were picked to receive this honor.  Out of the 40 Whataburger Super Team players selected, 29 of them are expected to play at the next level, including Johnson.  We can't wait to see you in action on Saturday afternoons!
Enter your number to get our free mobile app