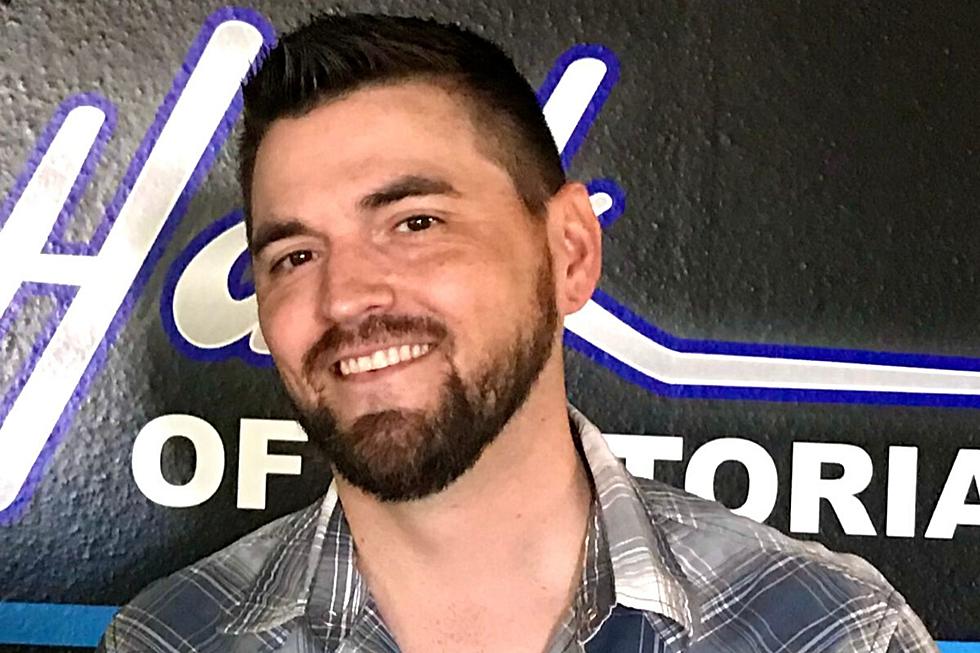 Broken Alibi Frontman Ryan Thompson Auditioning for The Voice
Photo Courtesy of Ingra Lee
Last night special VIP guests had a chance to meet and greet up and coming Hallettsville band, Broken Alibi, after their hour long live performance outside of the Mac Haik Performance Center in what guests called " the best live music show" in Victoria all year!
It was here that KIXS 108 learned frontman and lead singer of Broken Alibi, Ryan Thompson, would be auditioning tonight at 8pm via ZOOM for The Voice.
Ryan who was born and raised in Hallettsville, Texas joined the band in 2017. At that time the band, formed by twin brothers, Shawn and Shane Jacob was named Speed Limit. When the guys got together to talk about changing the names, these very good boys worried that although the name Broken Alibi sounded cool, they didn't want people to think this meant they were liars! LOL. They decided to go for it anyway and Broken Alibi has been '"going" ever since.
"It's crazy, we just sort of took off after our first gig for family and we've been going ever since," Ryan offers.
Ryan who started out on stage when he was five, is no stranger to crowds as he sang with his father's band at the local Hallettsville KC any chance he could get.
Now it's just great gig after great gig with Broken Alibi. " We've been overwhelmed by all of the love and support we have been shown by family, friends and fans."
Ryan, Dustin, Robert, Shawn, Shane, Derick, Gary and Chase want to thank all of their family friends and fans for their dedication and support. And we can tell you from personal experience  last night, the fans absolutely love them as social distancing became a bit of an issue throughout Broken Alibi's live outdoor concert last night.
"Last night was awesome," Ryan offers.
" One of the things about auditioning for The Voice that most people don't realize is that even if I go on to the next round, Broken Alibi is still our band. My whole point for auditioning is for the band."
Ryan admits he is a little nervous about his audition tonight, but he intends to smile and give it his all. " I auditioned for something like this years ago. I didn't make it to the next round but I learned about things I needed to work on." One of his lessons had to do with stage presence. " When I sing, I tend to look serious." he smiles. " So tonight at 8 I'm going to sing Liza Jane with a smile on my face!"
When Ryan isn't with the band you can find him working at Brookshire Bros. in his hometown of Hallettsville or hanging with his family and three daughters Addison, Alexa and Aubree.
If you want to read more about Broken Alibi and get tot know the band more, especially to offer Ryan and the boys good luck tonight, you can Friend and message them on their Facebook page here.
We wish Ryan Thompson AND Broken Alibi all of the luck and love in the world!
If you missed it and didn't win VIP tickets for the Mack Haik Performance Center we've got a snippet for you of the performance last night with Broken Alibi right here.