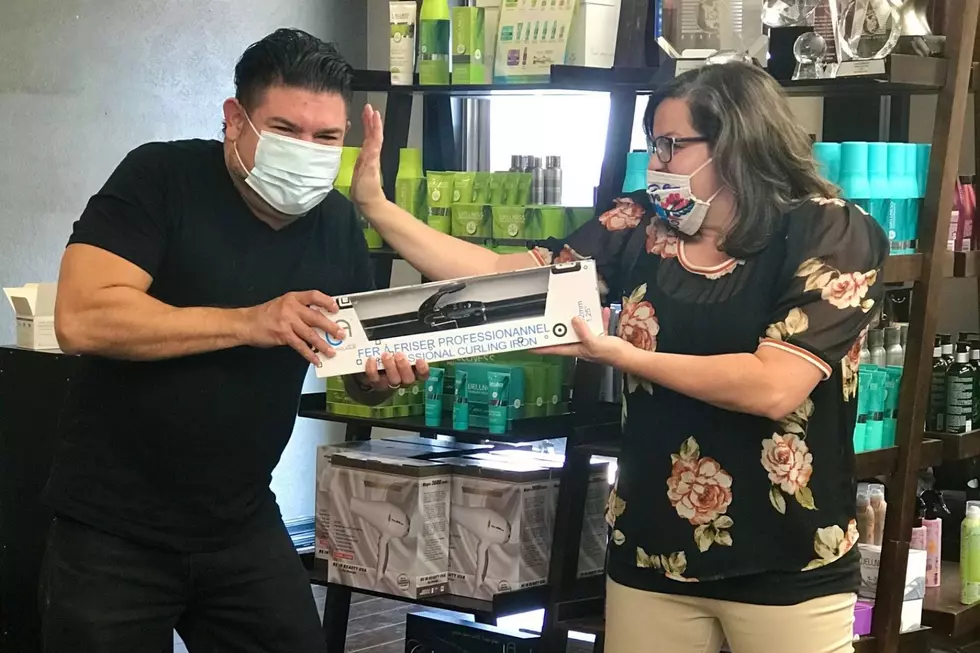 A New Beauty Product Worth Fighting Over at Hair Dimensions
Photo Courtesy of Ingra Lee/ Hair Dimensions
Hair Dimensions is open for business, going above and beyond during the COVID-19 pandemic to ensure the safety of their clients and staff. All the while bringing us products from all over the world as an innovator of hair care products for the US and yep, little old Victoria Texas.
Most recently Joe Anthony, owner of Hair Dimensions brought us Wellness Premium Products from Isreal. These products contain cold-pressed hemp seed and are designed specifically for those of us with troubled and thinning hair.
The latest product at Hair Dimensions is the 'Le Angelique' an ultra-sleek extra-long curling iron, PERFECT for today's MOST TRENDING STYLE- LONG HAIR. 
Long hair is in and nothing is more frustrating than running out of curling iron space with inches of hair strands left still to curl. Can we get an AMEN?
The 'Le Angelique' is a 33mm all-ceramic curling iron with a ceramic coated barrel that uses negative ions to smooth and relax hair to create a shiny, smooth finish. It uses FAR Infra-Red technology to renew and revitalize hair. It's a PEREFCT partner to Hair Dimensions Wellness Premium products.
33mm equates to over 6 inches of curling iron power. The entire curling iron is a foot long but still lightweight. We're telling you, it's a product you're likely to fight over. Thankfully, Hair Dimension has enough in stock that you don't actually have to fight to get the Le Angelique.
Visit Hair Dimensions at 8613 North Navarro and be sure to check out some of their awesome haircare videos on their Hair Dimensions Facebook Page HERE.
Enter your number to get our free mobile app
Since we are talking trends, here is a gallery of trending words that made Dictionary.com
See New Words Added to Dictionary.com in 2020