Chris Young, Tate Stevens + Carrie Underwood Battle for No. 1 Spot on ToC Top 10 Video Countdown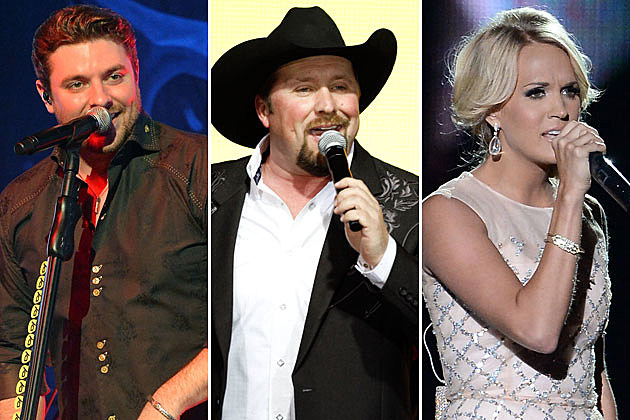 This week's race for No. 1 was between three singers with reality show competitions on their resumes. Videos from Chris Young and Tate Stevens challenged mulit-week champion Carrie Underwood, with the winner not decided until the final minutes of the week-long poll.
'Aw Naw,' Young's video for the first song from his upcoming 'A.M.' album, made an impressive debut this week. It's no surprise that his fans threw their full support behind the singer. His new clip joins videos from Blake Shelton, Hunter Hayes, Luke Bryan and Kip Moore inside the Top 10. Click the button below to see the results of the hotly debated, entirely fan-decided countdown.
Source:
Chris Young, Tate Stevens + Carrie Underwood Battle for No. 1 Spot on ToC Top 10 Video Countdown