Darius Rucker Shares 'When Was the Last Time' Release Details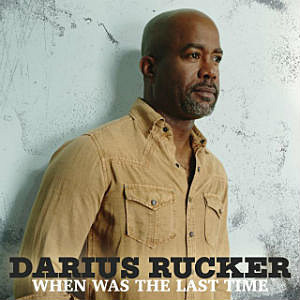 Darius Rucker has announced the release details for his fifth studio album. Titled When Was the Last Time, Rucker's new disc is due out on Oct. 20.
Rucker first shared the new album news in an Instagram video, a shoutout to Kathy Lee Gifford and Hoda Kotb of Today. Readers can press play below to watch the announcement.
"Anyone else just watch the @todayshow with @klgandhoda? Then you know my new album #WhenWasTheLastTime is coming out October 20!!" Rucker posted. "Exclusive pre-order packages are available NOW on DariusRucker.com."
A press release followed Rucker's social media video. Although an official track listing has not yet been revealed, Rucker has shared When Was the Last Time's album cover, and fans can pre-order the project on Rucker's website.
"If I Told You" was the debut single from Rucker's upcoming album; it recently hit No. 1 on the country charts. When Was the Last Time was produced by Ross Copperman.
"On top of being a genius with the equipment, Ross is so high-energy and funny; that kid is never not laughing," Rucker says in an interview with Billboard. "Every time we were in the studio, we had a great band who had great ideas of their own, so it was the farthest thing from tedious, but just, let's get in and do it. I think, for the whole record, we spent just three days tracking music."
"For the First Time" is Rucker's current single. Rucker tells Billboard that he thought the song would be "a cool thing to introduce the record" because he wrote the song to make listeners "think about taking chances and going out there."
More Artists Who Unexpectedly Went Country

Source:
Darius Rucker Shares 'When Was the Last Time' Release Details