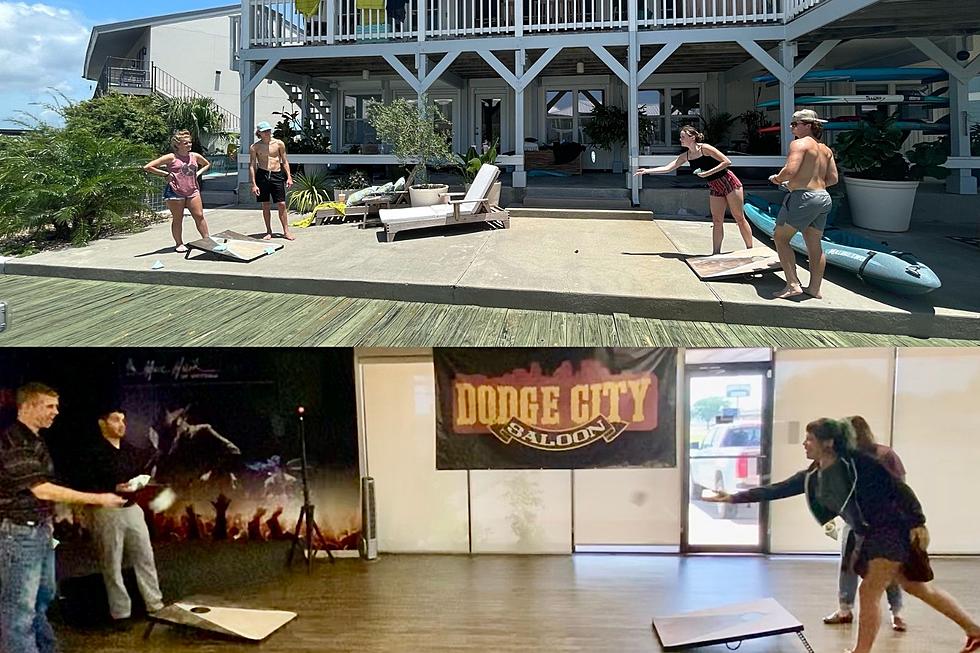 Wow Everything in My Life in Victoria is Crazy Cornhole Now!
ILS/TSM
Everywhere I go, it's CORNHOLE!
A year ago, I hadn't even heard of the game of cornhole and now, everywhere I go it's all about this crazy cornhole game!
And you know what? I'm good with that! My kids played it this very weekend, again!
So what is cornhole you may be asking?
Okay, first of all, if it looks like a game of bean bag toss (from back 'in the day' of middle school P.E.) that's exactly what it is!
Cornhole has many names; Bean Bag Toss, Dog House, Bags... the list goes on.
Originating in good ol' U.S. of A., Cornhole is a lawn game in which players take turns throwing 16-ounce bags of corn kernels at a raised platform with a hole in the far end.
Here's a great Youtube video from JoetoJock which helps explain how to set up and play!
Scoring is not complicated.
A bag in the hole scores 3 points, while one on the board scores 1 point.
Seems easy enough right? But watch for your opponent to block you using sliders and airmail.
Even the names of the play are fun!
With play names like Woody, Corn Patty, Cow Pie and Drain O, you know this game has some interesting plays. Check out more of the list of terminology from AllCornHole here.
We are playing it at work. But for a good cause!
Cornhole in Victoria!
Just be sure we have the skills to even compete ( because we are all serious TRASH TALKERS here) we set up my cornhole boards in the Mac Haik Performance Center to practice for the upcoming Crossroads Cornhole Throw Down happening on August 14th at the Victoria Community Center Annex. Presented by Youth Education and Academics Corp in partnership with Del Pappa Distributing, proceeds from this THROWDOWN will go to continue the renovation of the Stroman Baseball and Softball Complex. If you are interested in playing for the kids, and we hope you are, just shout out to Kevin Henderson at crossroadscornhole@gmail.com
Thinking of joining us on August 14th? Check out these cornhole boards featuring the Lone Star State. Let's play in style! 
Top Ten Texas Themed Cornhole Boards
LOOK: Here are the 10 US golf destinations with the most courses per capita
Discover where you can find the best access in the country for your pick of courses, the unique terrain that lends itself to world-class golf, and what makes select clubs noteworthy.
Popular Child Stars From Every Year
Below,
Stacker
sifted through movie databases, film histories, celebrity biographies and digital archives to compile this list of popular pint-sized actors from 1919 through 2021.