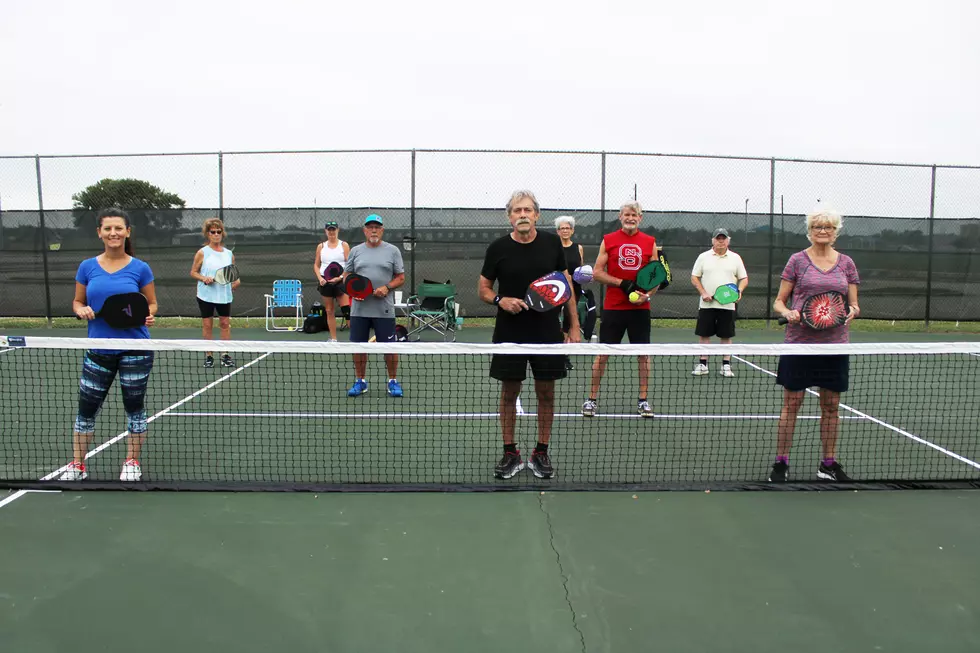 Well Pickle My Dilly Victoria Now Has Pickleball Courts
Photo Courtesy of Victoria Parks and Recreation
So what in tarnation is pickleball you might be wondering? I am so glad you asked!
Think of it as a trifecta of FUN. Imagine a sport that combines tennis, badminton, and ping-pong all in one!
Pickleball is a lot like tennis but on a smaller court with an aerated Wiffle ball and ping pong type paddle. Honestly, I think the paddle looks more like the paddle I saw in middle school hanging on the principal's wall, but that's a different story and it was a different time.
Check out this great youtube video that might help give you a visual if you haven't played before.
Victoria Parks and Recreation is taking an active approach to what Victoria citizens are interested in seeing in our area parks and community center. According to a recent press release provided by Victoria Parks and Recreation, "Pickleball is an increasingly popular sport, and residents had been asking us about the possibility of adding pickleball courts," offers Recreation Services Manager Jaymie Heibel. "Wayne Pozzi, Ambassador to the USA Pickleball Association for the Victoria area, reached out to Parks & Recreation about converting the courts when he learned that the tennis courts were being resurfaced. Parks & Recreation provided nets and materials for the project, and Pozzi's local pickleball group volunteered to repaint the courts.
To celebrate the completion of the pickleball courts, Pozzi will host an informal open house at 9 a.m. Oct. 17 at the courts. The open house will allow attendees of all ages and skill levels to meet one another and learn more about playing pickleball.
What makes pickleball so much fun? Well, it's easy to learn, easier on the body than tennis and you can play at almost any age! So we encourage you to check out the courts, and the Open House.
For more information about Parks & Recreation facilities, call 361-485-3200 AND visit their press release here.
Enter your number to get our free mobile app
Haven't tried Pickleball before? That's okay, here are the top sports goof of all time to help you feel better about your first pickleball game. 
KEEP READING: Here are 50 of the most famous sports goofs