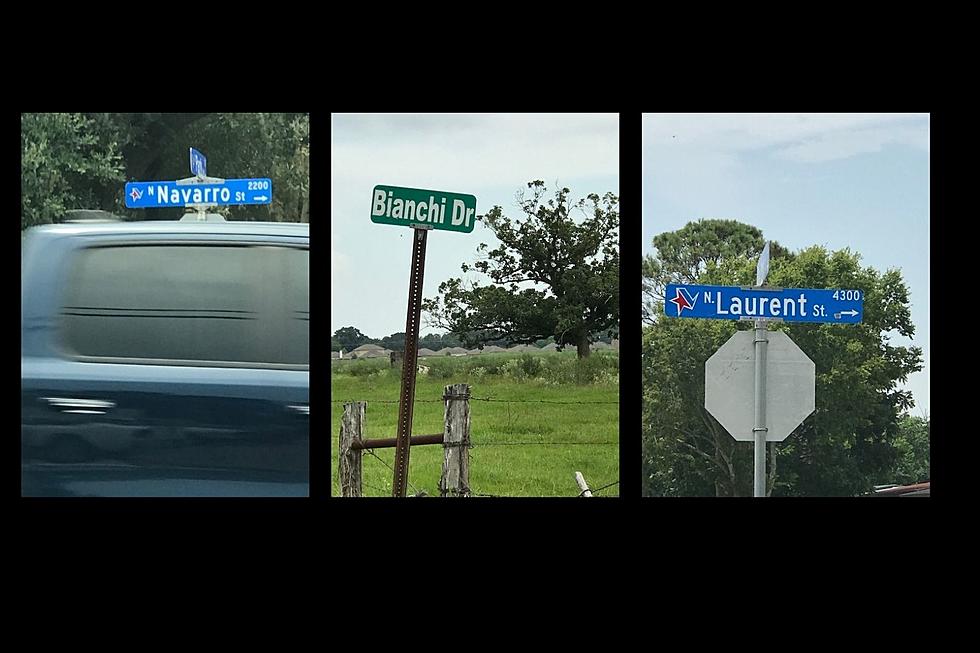 Victoria's Toughest Street Names to Pronounce
Photos by ILS/TSM
What's in a name?
Having lived in Victoria for my entire adult life now, it makes me smile any time I hear newcomers ( Welcome to Victoria y'all!) mispronounce some of our streets here in the Crossroads. But truth be told, I'm not sure I even have them pronounced correctly and there are some streets here that even native Victorians can't agree on!
Recently I switched voices on my iPhone from a British male voice to an English female voice and it's hysterical how different they pronounced words. One of my sons is named Devon and I had him listed as Devon For Reals. The British voice pronounced it 'Devon, For Ree- Alls.'
We are so excited to have new folks at the station who have never lived in Victoria before, and teaching them the correct pronunciation of a few names of streets and local businesses makes us smile.
Were you born in Victoria? If you moved here, what street names did you mispronounce?
How do you pronounce it?
I still struggle with the pronunciation of the newly built Placido Benavides Drive. Do you have a scenario like mine where you've pronounced it incorrectly the first time and still mispronounce it even though you know the right way to say it? That's Placido for me! And what about Laurent? I still hear several pronunciations! How do you say it?
Here are some of the most common mispronounced streets.
I'd love to know what street names you struggled with when you first moved here, or if I am still pronouncing any of these incorrectly!
Check them out and let us know, via your station app!
Ten Roads New Victorians Pronounce Incorrectly
Things Only Victorians Will Understand
In Your Words What Downtown Needs Next