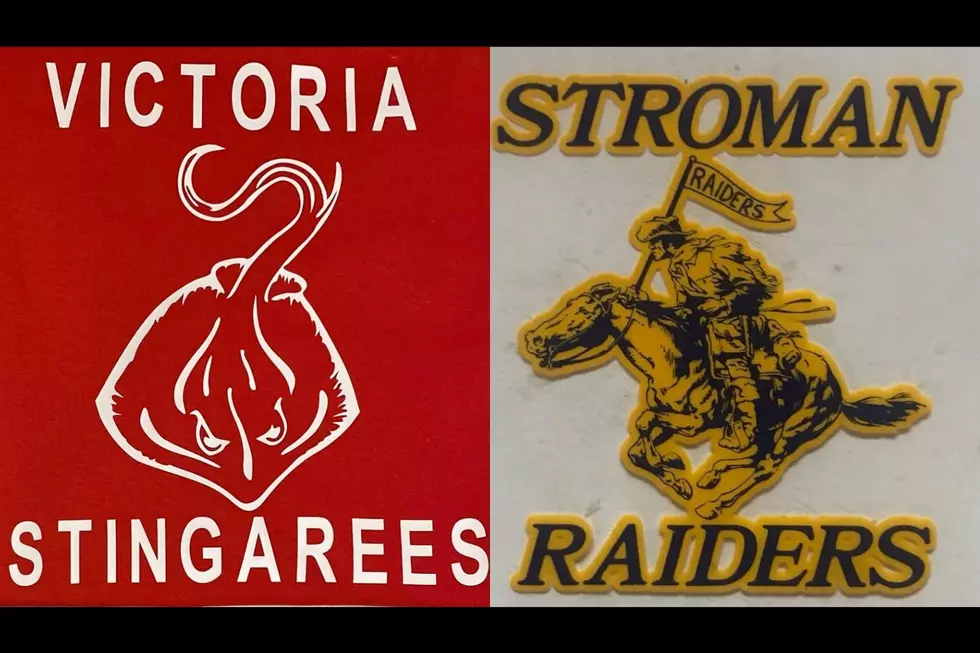 Victoria's Original Rivalry
(L) Becky Montez (R) Once A Raider Facebook
Congratulations to all the Seniors of the graduating Class of 2021.  I thought this would be a great time to revisit my VICTORIA'S ORIGINAL RIVALRY article. 
THIS ARTICLE WAS ORIGINALLY PUBLISHED IN OCTOBER 2020
As we get ready for the 2020 Battle of the Boot, Let's take a moment to reminisce on VICTORIA'S ORIGINAL RIVALRY!   Let me start out by saying, I am a St. Joseph High School Graduate(Class of 96'), so it's always GO BIG BLUE first!  With that being said, there was always that ONE game a year that literally shut this entire town down.  The Victoria Stingarees versus The Stroman Raiders.  
Memorial Stadium was packed and then some!  For this game, extra bleachers were brought in, people were standing on the hills.  Not to mention, all those who parked behind the scoreboard on Stadium Drive to catch the biggest game of the year.  There were easily over 10,000 people at these games. The Crosstown rivalry lasted 31 years, with the final game being played in 1999, before the school board voted to consolidate on Sept 30, 1999. Here comes the Memorial Vipers!
The final game went to the Victoria Stingarees, who overcame a 14-13 halftime deficit and defeated the Stroman Raiders 53-21.
When the two teams took the field, records DID NOT MATTER!  The energy in this whole city was on another level. The Stingarees always seemed to have the edge on the football field, but that Raiders band was known for the big time beat and vibe. I thought it would be cool to take a trip down memory lane, so I searched social media and reached out to friends, and found some great pics to bring back those memories.
It might have been a while since you have seen some of these things.
VICTORIA'S ORIGINAL RIVALRY
Of course, I have to give mad props to the bands. I just could not find any band photos that I could use.  If you would like to submit any memories from back in the day for the Stingarees and Raiders, drop me an email at JP@townsquaremedia.com
This year's battle for the boot between the West Warriors and East Titans will take place on October 23rd and can be caught in its entirety on our Q92 Facebook page. 
THE BEST EL ARROYO SIGNS DURING THE PANDEMIC