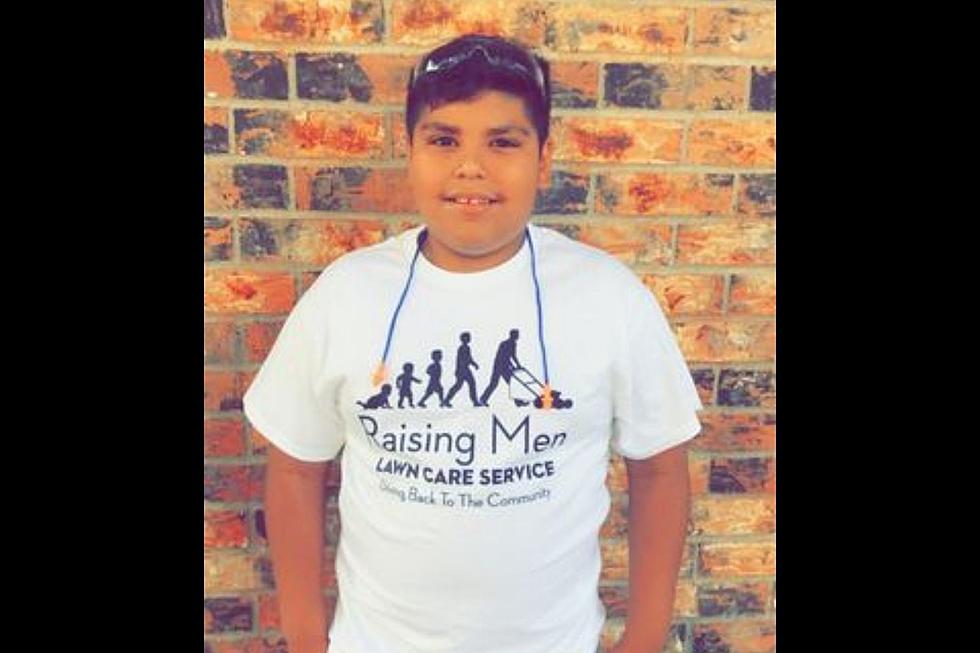 Victoria Boy is Giving Back to Our Community
Onica.Valdez
With all the negativity going on in the world,  it's awesome to see a story about positivity. Especially right here in Victoria.  Ten-year-old Ryan Flores, of Victoria, is doing a challenge for our community.  Ryan will be doing free yards for veterans, single parents, the disabled, and those who are currently serving our country! How amazing is this? Ryan has a goal of 50 yards. Ryan is part of a program called the 50 Yard Challenge from the Raising Men & Women Lawn Care Service. Visit Ryan's Facebook page.
Ryan Flores of Victoria was taught to cut yard at the age of 8 by his stepdad, Keli'i. Once Ryan reaches his goal of 50 lawns. RMWLCS will come to visit Ryan, cut a few lawns with him, and give him different color Raising Men Lawn Care Service shirts. He will receive a brand new lawnmower, weed eater & blower! With the new equipment, Ryan will continue to help those in need.  What an awesome young man! 
Raising Men & Women Lawn Care Service is a collaboration of an ordinary yard maintenance service and the commitment to establish an inspiring program to keep our youth (girls & boys) on a positive path while learning and understanding their value in society.  This organization provides free lawn care to the elderly, those who are disabled, single mothers, and our veterans, who do not have the time, resources, and/or money to take care of their yards. There are currently over 1850 kids in 8 countries who are already a part of this program. Get more information about RMWLCS by clicking here.
Things Only Victorians Will Understand
WORST ROADS IN VICTORIA
See New Words Added to Dictionary.com in 2020