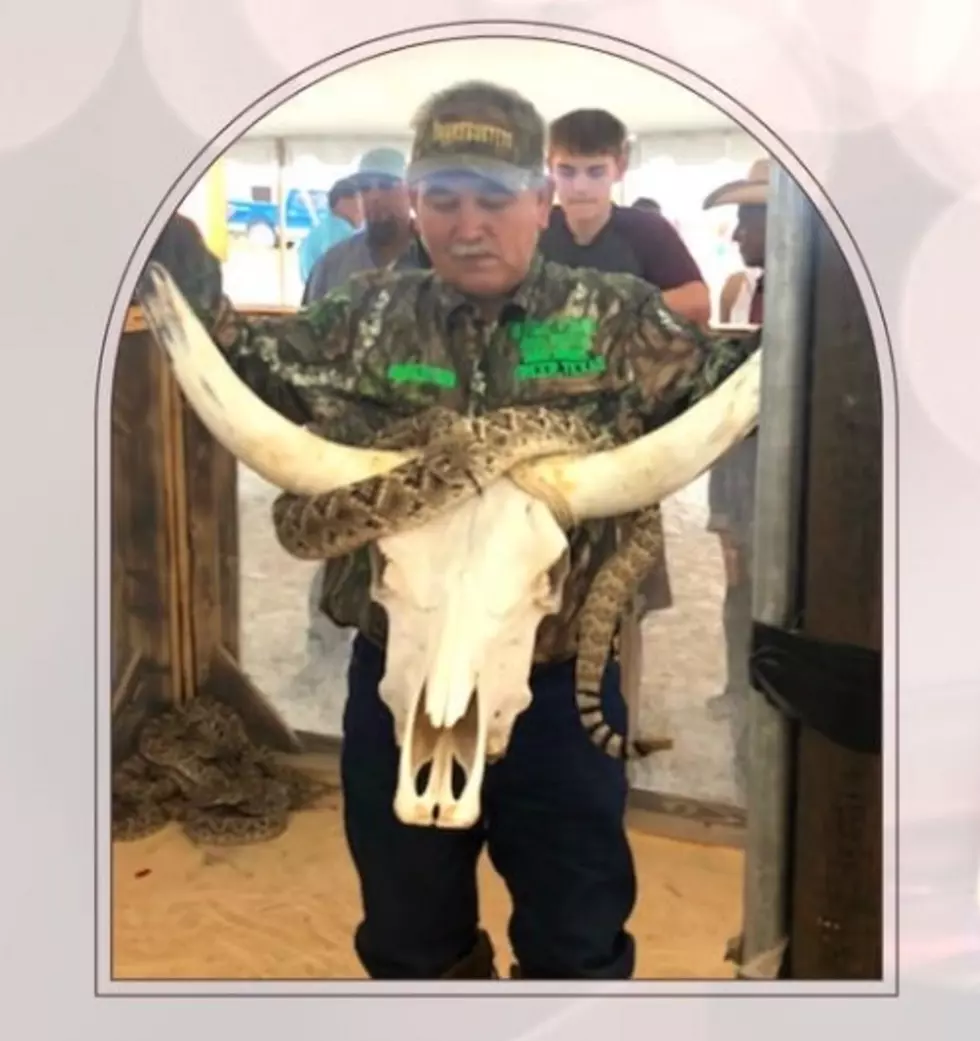 Veteran Snake Handler Sadly Bit and Killed at Freer TX Rattlesnake Festival
Freer Facebook/TSM
Almost the unthinkable happened this past weekend in Freer Texas during the Freer Texas Annual Rattlesnake Round-Up.
Rattlesnake handler with 20 years under his belt, Eugene De Leon Sr., was performing at the famous Freer Texas Rattlesnake Round-Up when a rattlesnake bit him on the shoulder. Sadly he died from the bite hours later.
Home of the largest Rattlesnake monument in the world, Freer Texas is famous for its yearly rattlesnake festival. Their rattlesnake statue greets visitors in the front of the Freer Chamber of Commerce, welcoming all who pass by. During the festival, it's been thought that 15 to 20 thousand guests attend. But during an average day, the population of Freer doesn't exceed 3,000 folks.
Sadly now just two days after the popular Round-Up, the small community of Freer mourns the loss of one of their own. Eugene De Leon Sr. was more than a snake handler, he was also a resident of Freer and served as a member of the Freer Volunteer Fire Department.
"The love and dedication he displayed for his community were witnessed every day from being a member of the Freer Vol. Fire Department to being a call away for local residents to assist with removing snakes from their property. He was always ready to help." The Freer Chamber of Commerce offered this statement, along with their deepest condolences to the De Leon family.
With the weather warming up throughout Texas it's a good idea to know what to do if you or someone you know is bitten by a rattler. There are a plethora of websites to peruse, or you can click on the Mayo Clinic link here.
Our thoughts are with the De Leon family as well.
First Indoor Ski Resort Is Headed to Texas