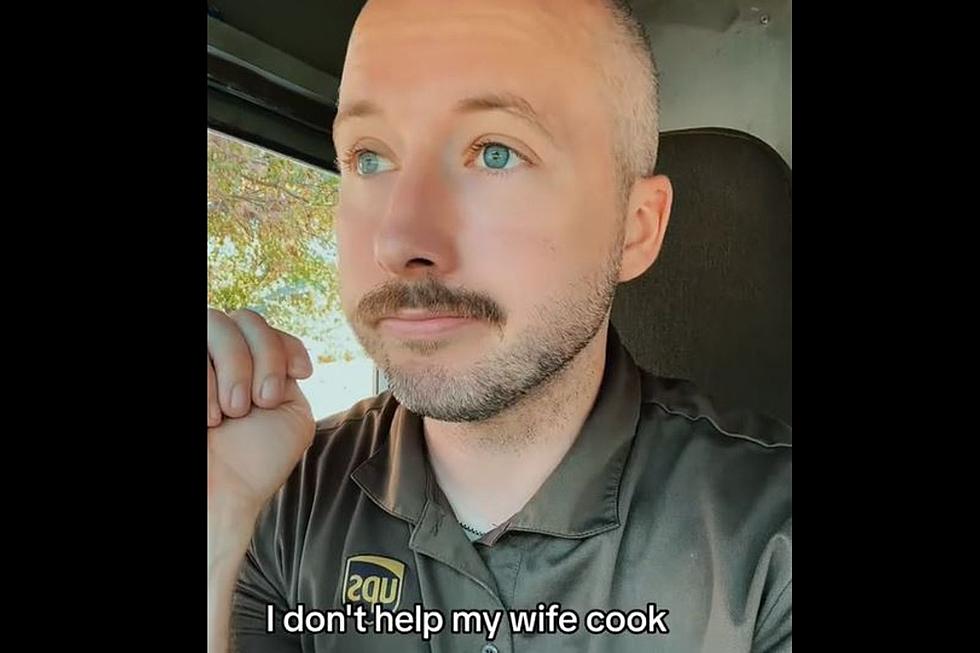 TX Man Goes Viral for His Viewpoint on Marriage Roles
J R Minton Tiktok
A Texas man has gone viral for his video talking about marriage roles. If you just listen to the first part of the video, it might turn some of you off.  However, if you listen all the way through, he definitely ends his video with an exclamation point!  BTW, he drops an F-Bomb in the In the video, the Texas UPS worker says...
---
---
What do you think about his video?
North Texas Couple's Marriage Ground Rules Have Gone Viral
What are your thoughts on this bride and groom's marriage ground rules? One couple in North Texas decided to lay out ground rules for their marriage and then posted them online. This TikTok couple is from the Dallas-Fort Worth Metroplex. According to KLAQ,  Jaden and Andy McGrew posted their 'marriage rules' online and were perplexed to learn that people were giving them so much hate. After the posting of the original video, they posted another video wondering why people were hating.  You be the judge. Check out the rules via their TikTok account. What do you think of these ground rules? Too far?  
TikTok user A posted: tell me you don't trust each other without telling me...
TikTok User Jessica Charles posted: You almost had me! I don't care who my husband hangs out with .. because I trust him ... ‍♀️
TikTok User Joseph David Paker posted: Sounds like a respectful marriage.
TikTok User Kerosine posted: I'm with you on everything but the last one. You show trust with the first two and then ruin it on the third.
What do you think about the guidelines?
Goosebumps and other bodily reactions, explained