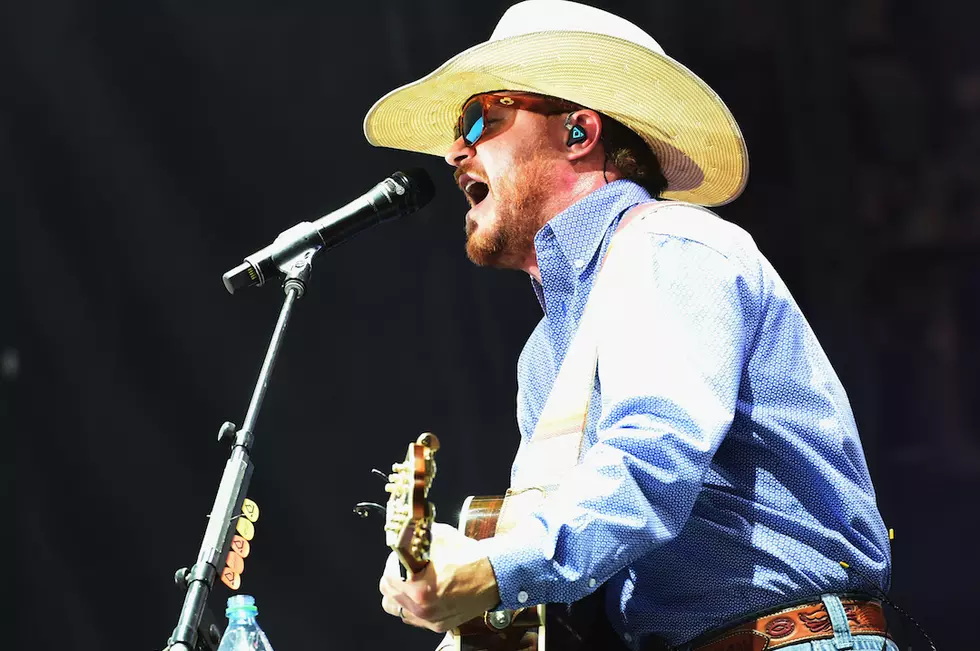 The Boot News Roundup: Cody Johnson Postpones Three Shows + More
Rick Diamond, Getty Images
Welcome to The Boot's News Roundup, a morning rundown of the news country music fans need to know. Read on to learn more about the latest goings-on in the country, Americana, bluegrass and folk genres.
After a doctor ordered him to go on vocal rest, Cody Johnson has postponed three shows originally scheduled for this weekend. According to Rolling Stone, Johnson pushed shows scheduled for Nov. 29-30 and Dec. 1 in Atlanta, Ga.; Knoxville, Tenn.; and Greenville, S.C., respectively, to new dates in Spring 2019. "Unfortunately due to doctor's orders, Cody has been put on vocal rest and will be unable to perform this weekend," reads a tweet posted to Johnson's account. "Tix will be transferred to new dates."
George Strait's list of non-Las Vegas shows is growing! In 2019, the King of Country will headline the Buckeye Country Festival in Columbus, Ohio. Set for June 8, the event will also feature Blake Shelton as co-headliner, along with performances from Midland, Chris Janson and RaeLynn. Tickets for the Buckeye Country Festival will go on sale to the general public on Dec. 7.
Cassadee Pope will headline the 2019 CMT Next Women of Country Tour, which is scheduled to kick off on April 11 in Tampa, Fla. Pope will be joined by fellow up-and-comers Clare Dunn and Hannah Ellis for the 11-show run, which will make stops in Florida, Georgia, North Carolina, Kentucky, Massachusetts, New York and Indiana before concluding on May 4 in Columbia, Mo. Fans can check CassadeePope.com for more details on each show's on-sale date.
Chris Stapleton will headline the 2019 MJ&M Gala. The Texas concert, set for April 25 at Austin City Limits Live at the Moody Theater, is a fundraiser organized by Mack, Jack & McConaughey, the charitable organization founded by former Texas Longhorns coach Mack Brown, Texas country singer Jack Ingram and actor Matthew McConaughey. The organization contributes to multiple charities "dedicated to children's education, health and wellness" in Texas and beyond.
Ryan Bingham has finally announced plans to release his long-awaited next album. Titled American Love Song, the 15-song effort will be released on Bingham's own Axster Bingham Records, according to a press release. The album was co-produced by Charlie Sexton, known for his work with Bob Dylan, and recorded at three studios in Austin, Texas, and Los Angeles, Calif. American Love Song is set for release on Feb. 15.
Country music fans in Oregon will be disappointed to learn that the 2019 Country Crossings Music Festival has officially been canceled. The festival, originally scheduled for July 25-28, was in chaos throughout the past several months, as it lost sponsors and faced accusations of failing to pay contractors and vendors, according to the Mail Tribune. Taste of Country reports that a similar fate could befall the Willamette Country Music Festival, operated by the same parent company as Country Crossings. Local officials just voted to revoke its permits for the 2019 event, which Jason Aldean was originally intended to headline.