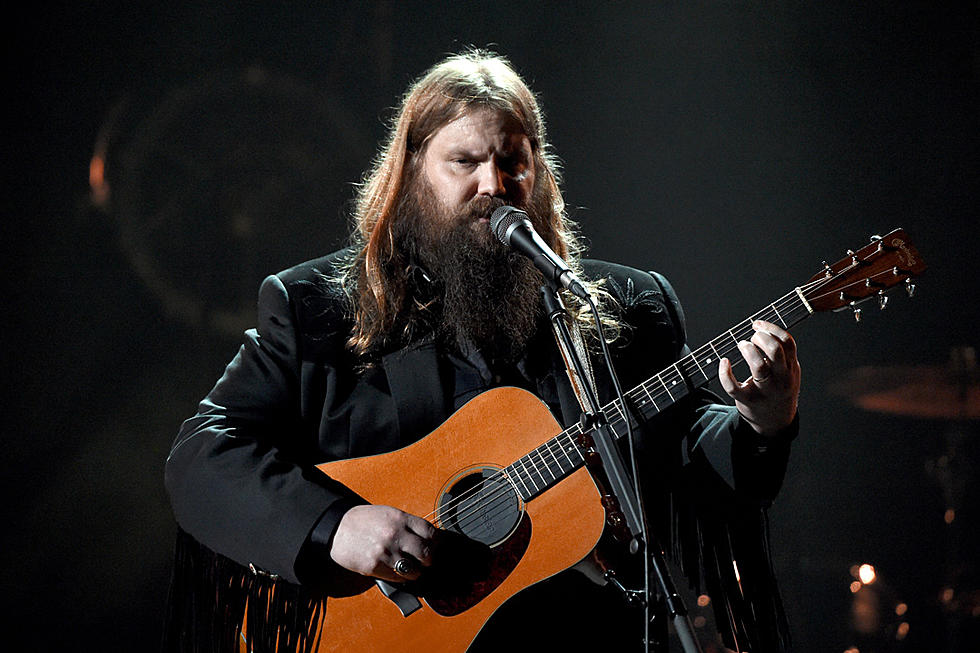 The Boot News Roundup: Chris Stapleton Makes Special Olympics Donation + More
Getty Images
Welcome to The Boot's News Roundup, a morning rundown of the news country music fans need to know. Read on to learn more about the latest goings-on in the country, Americana, bluegrass and folk genres.
Chris and Morgane Stapleton's Outlaw State of Kind Fund has donated $5,000 to the Special Olympics in his hometown of Lexington, Ky. According to WYMT-TV, the country star's foundation's unexpected donation to the Johnson County Special Olympics chapter will help buy brand-new uniforms for their athletes. Says Brenda Dyer, the Special Olympics chapter's coordinator, "It's a big deal for our athletes ... to feel part of a group and to look like a team and to be like any other sport around."
Western Kentucky University has awarded an honorary degree to bluegrass musician Sam Bush. Presented during this year's commencement ceremony, Bush's honorary doctorate in fine arts, according to the Bowling Green Daily News, was conferred alongside degrees earned by more than 2,600 of the college's graduates in the Class of 2019.
Thomas Rhett will celebrate the release of his forthcoming new album Center Point Road with a performance during CMA Fest 2019. According to a press release, Rhett will take the stage at Bridgestone Arena on June 8, one week after the album hits shelves on May 31, for a "stripped-down, in-the-round" performance, complete with insight into each song from the artist. Tickets are $25 and are available via ThomasRhett.com starting at 10AM CT on Monday (May 13).
While out on his California Smoke Tour, up-and-comer Devin Dawson raised more than $12,000 for victims of the wildfires that ravaged his home state of California in 2018. Dawson celebrated his $12,463 donation to the California Fire Foundation in an Instagram post, thanking fans for supporting his home state: "It was so dope to get the chance to host a lot of people affected by the fires and just have a fun night to forget our troubles for a couple of hours," he says.
In his hometown of Kaplan, La., May 6 is now officially "Sammy Kershaw Day." In a proclamation, Kaplan Mayor Michael Kloesel also renamed the town's 2nd Street, where Kershaw grew up, to Sammy Kershaw Drive. "It's just a total surprise," Kershaw says in a statement. "I never expected it, but to me it's got to be one of the biggest honors your hometown can do for you."
On the heels of inking a songwriting deal with Big Machine Music, singer-songwriter Eric Paslay is headed to Europe this summer. The artist has announced plans for his fourth European tour, according to a press release, which will include shows in Germany, Scotland and the United Kingdom. The tour kicks off on Aug. 29 in Amsterdam, making stops in Berlin, Dublin, Glasgow and London before concluding on Sept. 17 in Stockholm. Fans can find out more about tickets via EricPaslay.com.