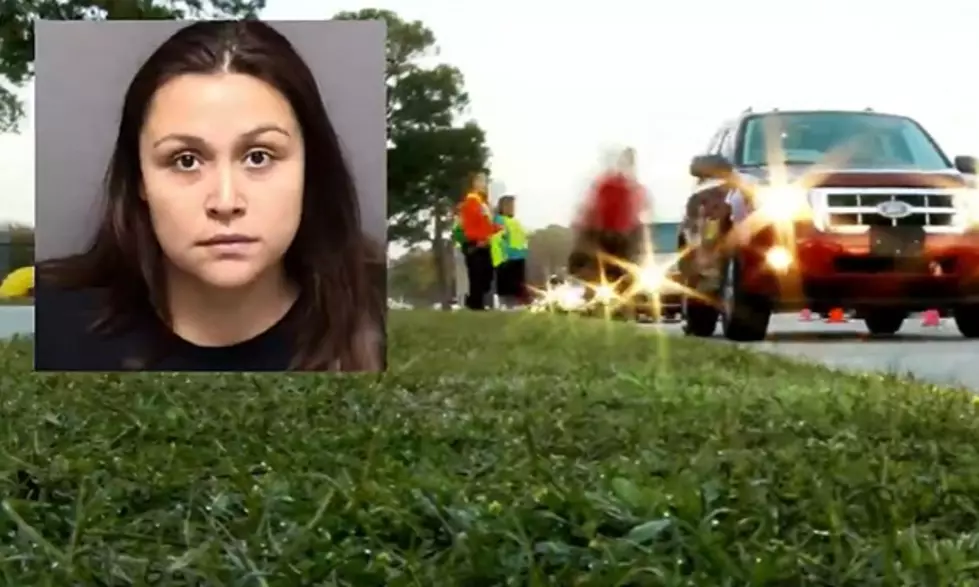 Texas Mom Arrested After Hitting Deputy With Car in Drop Off Line
KSAT/Bexar County
Ain't nobody got time for this!
A San Antonio woman was arrested after hitting a deputy with her car in a school drop-off lane declaring, " I don't have time for this, I have to get to work."
Now she is spending time in a San Antonio jail. 
According to Fox9, "An off-duty Zavala County sheriff's deputy was directing traffic when he saw Susan Rodriguez, 32, attempt to bypass the school's normal traffic flow for drop-off, the affidavit said. The deputy approached Rodriguez and told her to return to the regular drop-off line, the document said.
Well, Susan didn't like that directive at all. So what did she do?
Susan hit the deputy with her car instead.
Shortly after hitting the off-duty deputy, Susan walked her child to class as if nothing had happened. That's when things got even more heated as the deputy who was not severely injured arrested her.
The deputy offered that Susan knew she had struck him in her frustration.
Imagine if she had hit a child or children when she lost her temper.
Have you ever been in the carpool line and witnessed adults on the phone leaving you to wonder what the laws are for making a citizen's arrest? 
Did you know, that in Texas, "The citizen's arrest statute states that any person may arrest someone that is committing a felony or an offense against the public peace in front of them."
Hmmm...Wondering if hitting a deputy with your car is an offense against public peace! No matter because Susan was properly arrested and charged with aggravated assault against a public servant along with failing to stop and render aid.
Sounds like she will have plenty of time and fees to consider her actions and alternatives in the future.
JP'S FAVORITE THRILL RIDES
WORST ROADS IN VICTORIA
LESSER KNOWN TEXAS TRAFFIC LAWS