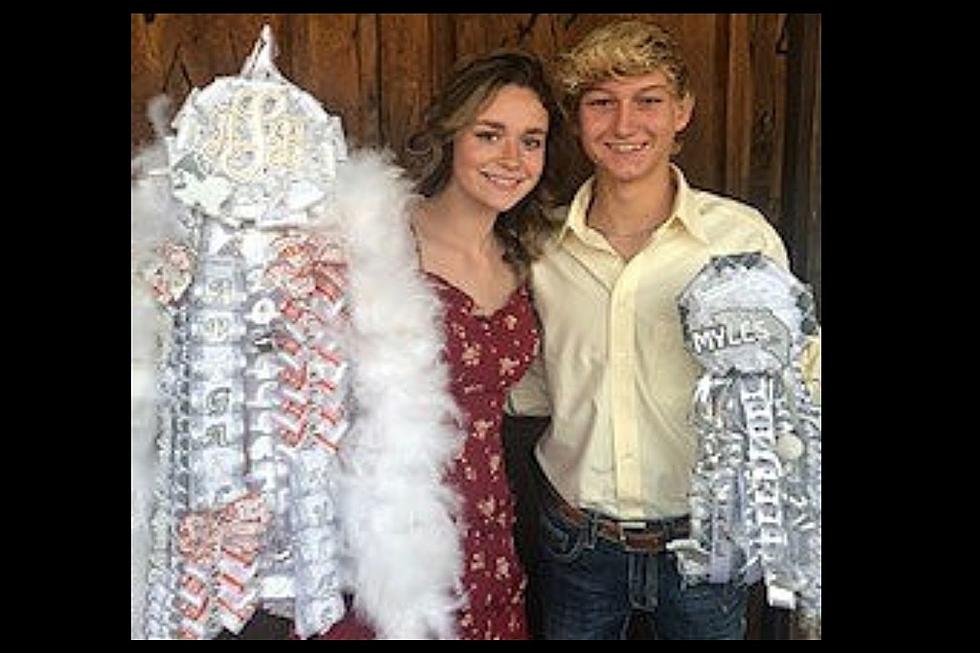 Texas Homecoming Mums Are Completely Insane But WE LOVE THEM!
ILS/TSM
It's that time of year in Texas again when the first hints of our Fall vanquish the temperatures down from 116 degrees to 106 and the switch is flipped...our Friday night lights shine bright again! 
Welcome to Texas football ya'll and if you think football is crazy big in our great state, wait until you see our mums!
When it comes to mums in Texas, the bigger the better!
And with homecoming right around the corner, Texas mums are making their way back to social media again!
Texas mums are all about tradition!
As a Texan with my last teen in her senior year, I can't wait to see what mum designers and moms crazier than I am, come up with for this homecoming season!
FYI, counting our four now-grown Texas children, we have accumulated 16 homecoming mums!
Y'all. If you are not from Texas, you might not understand this MADNESS but we literally spend hundreds of dollars on ribbons and hot glue!
Every year they just seem to get bigger and... let's be honest, even more expensive!
Who in their right mind would spend hundreds of dollars on hot-glued ribbons?
Well, Texans would of course! Why? Because EVERYTHING IS BIGGER IN TEXAS!
And... we love to show our high school football SPIRIT!
Check out some of these mums on social media just a few years ago!
The TikTok video is brought to you by @rachel5041.
Hey if you want to flex your mum, and we hope you do, you are welcome to visit our station apps and submit a photo! 
Just like this one of STJ student and cheerleader Brynlee Asdahl's mum from Sweet Occasions in 2021 right here in Victoria Texas!
WOW RIGHT????? Yep, everything IS bigger in Texas!
You Are Getting Married Where You Met Your Partner, Where Is The Wedding Going To Be?
We always have so much fun with our listeners during our Question of the Day. This Q of the D cracked us up AND melted our hearts!
ADOPT DON'T SHOP