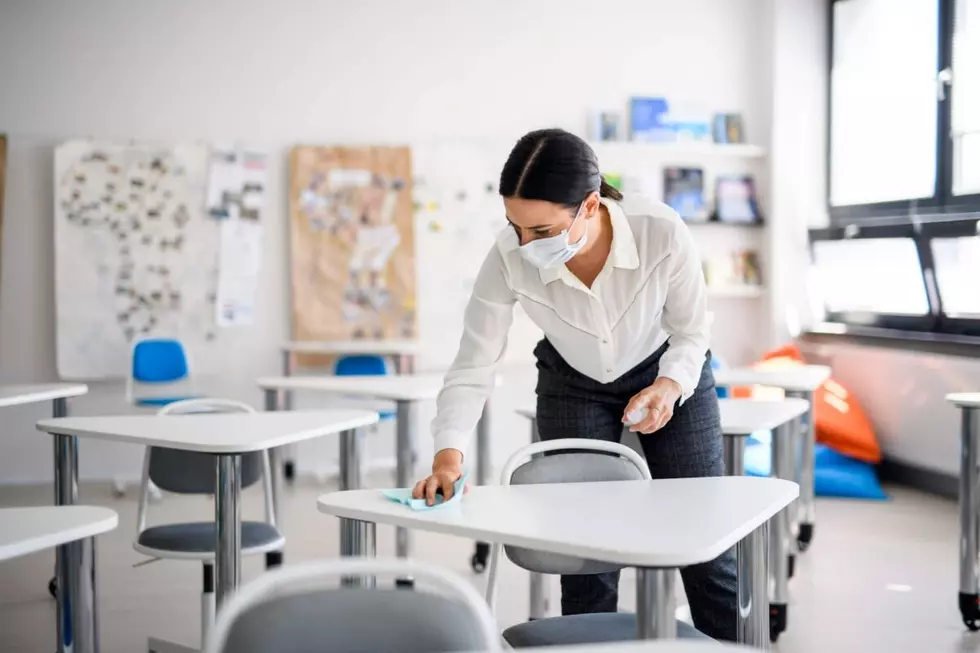 School Districts in South Texas are Looking to Fill Voids in Mexico
Shutterstock
It is no secret that there is a teaching shortage in Texas and everywhere else for that matter. But how are they filling the void? In the Region II school districts to our south that also includes Beeville County. Several school districts are traveling to Mexico to interview potential teacher candidates to meet the growing demand in their schools, as reported by KRIS-TV in Corpus Christi. The name of the program is the 'Exchange Teachers.'  The Visiting International Teacher Program was approved by the ESC-2 Board of Directors in December 2021. Get more information by clicking here.
I personally believe our educators are way underpaid!  Especially for navigating through the never before conditions of the pandemic and having to adjust on the fly. Because, how many of you have ever heard the conversation that teachers underpaid! A Lot!  Let's see how the Texas teacher's salary stacks up against the national average! The Texas average teacher salary, according to an article by study.com posted in August of 2021the starting salary is $44,582.00 which is considered the middle of the road!  The top salary for teachers is $64,681.00 However I don't feel this is too accurate.
According to the Teachers Education Agency, starting pay for a teacher with no experience your pay would be $33,660.00 for TEN months. (3,360 for 10 months. The top salary would be. Twenty years + of experience will earn our teachers $54,540.00, do the math!  Help me out teachers, which list is closer to reality?  Let us know in the comments of this Facebook post!
FYI the state with the highest-paid teacher salary:
District of Columbia ($56,313)
New Jersey ($53,177)
California ($49,303)
Washington ($49,113)
Alaska ($48,469)
50 Most Popular Chain Restaurants in America
YouGov investigated the most popular dining brands in the country, and Stacker compiled the list to give readers context on the findings. Read on to look through America's vast and divergent variety of restaurants—maybe you'll even find a favorite or two.