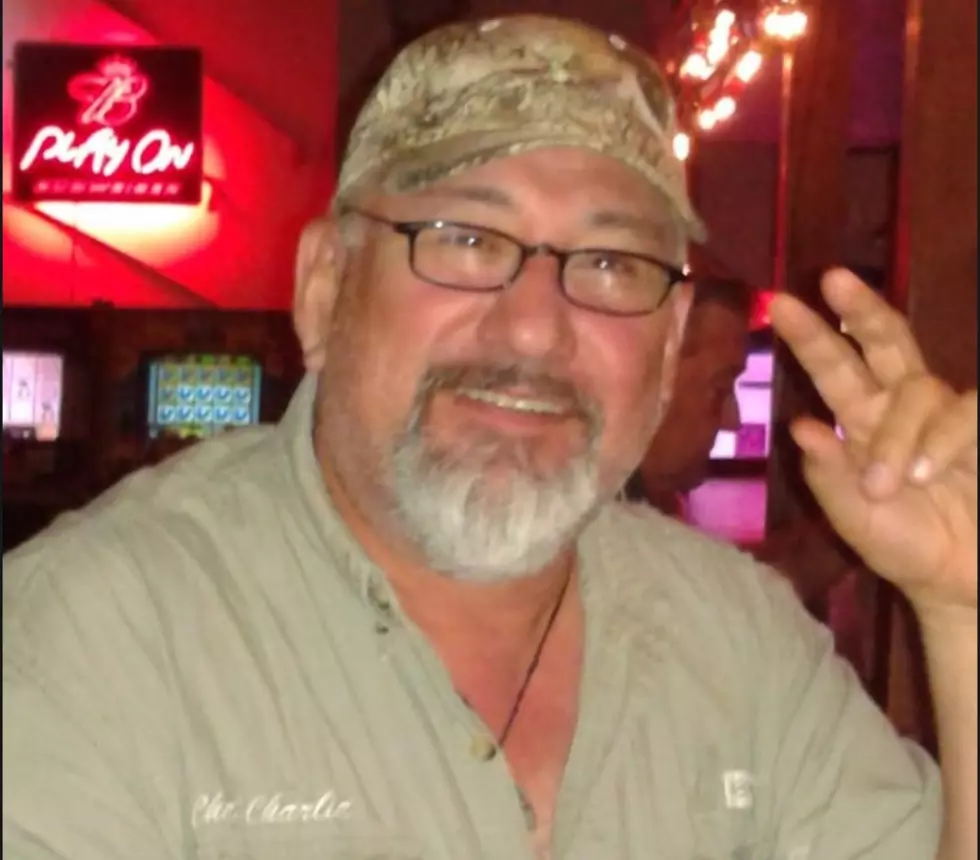 Remembering Chef Charlie Lara
Photo Permission from Judy Reyna
I had just spilled tea all over my first table and it wasn't even the lunch rush yet.
It was not my day, and it was only my second day.
Chef Charlie Lara was standing in front of me wiping his hands with his famous kitchen rag, securely tucked in his back pocket, and he was smiling. He leaned in and put his hand under my chin, lifting my head up. " It will get better, I promise" he offered with a big smile.
And he was right, by end of my first month as a waitress at Bourdeauxs Cajun Restaurant, I felt like I had the swing of things.
It makes me smile to think back on those times. We were all so young.
Sadly, Chef Charlie passed away last week and my heart broke reading the news on social media.
Enter your number to get our free mobile app
That smile and the way he laughed. It will always be those images of Charlie that I will never forget.
Doug and Doris Mundine who owned Boudreuxs, spent time with me reminiscing today too.  "Remember the rags he would wear in his back pocket," Doug laughs. 'Don't touch the rag,' was one of Charlie's rules," Doug offers. We laugh. He was picky about anyone touching his rags, but he was known for reaching out to touch people too.
Here is Chef Charlie with friend Thomas Rendon. Chef isn't manning the grill in this photo, instead he is part of a commercial shoot for Dick's Food Store. In the commercial which you can watch here, Chef Charlie kisses the cook! Chef Charlie was so much fun!
When I called the Mundine's today to tell them I was writing an article, Doug had stories he wanted to share with me as well. "I knew him when he was just a kid. He was an altar boy and I was probably a senior in high school when we went to church functions together. When we decided to open a Cajun restaurant, Charlie was who we called to run the kitchen. We wanted the best. I will never forget standing around the kitchen with my family cooking 20 different kinds of steaks with Charlie so we could pick the best one for our menu. Blackened Ribeye was a staple at Boudreaux's and no one, and I mean no one, could cook a steak like Charlie could," Doug recalls fondly.
Chef Charlie might have just about cooked in every commercial kitchen in the Crossroads. Jovial and curious, Chef Charlie loved people and as Doug explains it, "He always wanted to continue to expand his knowledge. That's why he moved to so many different kitchens during his career. Charlie helped to open and establish countless restaurants in the Crossroads. He was a mover!" Doug offers, then pauses for a moment with emotion, continuing, "He was excellent at what he did."
Indeed he was. A family member recently posted on Chef's Charlies Facebook page, that "God must have needed a chef."
Chef Charlie will be deeply missed and dearly remembered by so many of us, those who knew him in the kitchen, on the dining room floor (Charlie loved to visit with customers) those who hired him, and those that loved him most; his friends and family.
KEEP READING: 50 community resources supporting Americans financially impacted by COVID-19