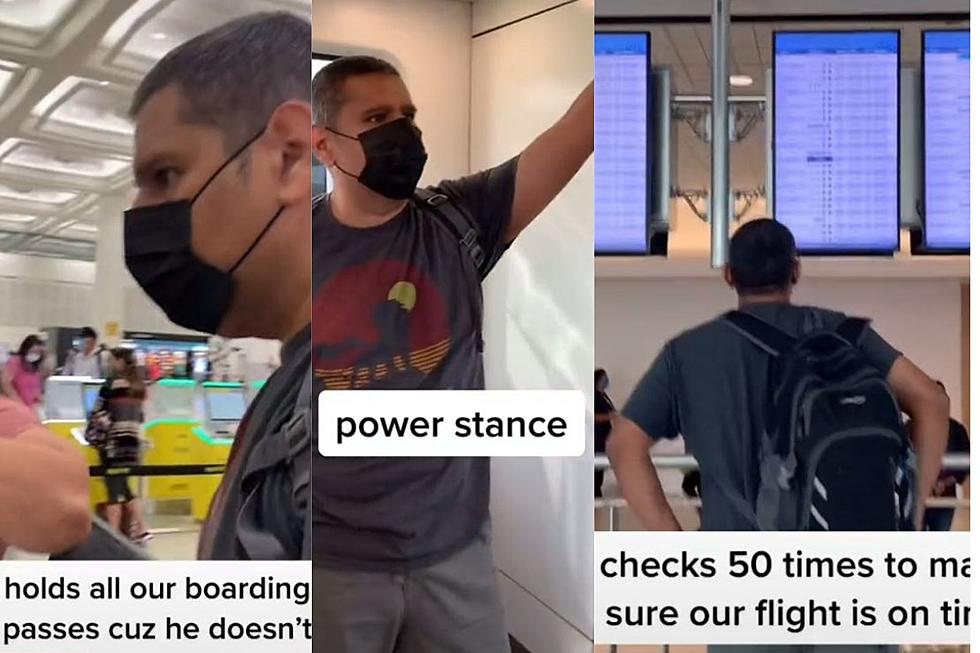 My Daughter Post Video on TikTok of Me Being a 'Vacation Dad'
TIKTOK: shmoneykailey
My family loves to take trips, whether it be a quick day trip or a week at Disney World. No matter the duration of the trip, I turn into a vacation dad, apparently, and I guess I can see it. I mean the moment we hit the road, I say stuff like, 'you better use the restroom before we leave so we don't have to stop' and 'we are making great time.' Is anyone else's dad like this?
When we are talking about a theme park vacation, I am told, by my family, that I take things to the next level.  I mean there is no such thing as sleeping in on a vacation, however, my wife disagrees.  I remember one time, I went to Hollywood Studios at Disney World while my family slept in.  The more you do in a day, the more valuable your admission is. It's like an extreme sport for me. Maybe I got issues LOL.
In our latest trip to Disney, my daughter decided to chronicle me being a 'vacation dad' and posting it for the world to see on TikTok.  I must say, it made me chuckle. The funniest thing might be the Home Depot music in the background.  SEE THE TIKTOK VIDEO BELOW THE STILL SHOTS!
At this time, I probably said something like, 'here is our last stop before we hit the road, take care of your business now.'
For being a 'vacation dad,' I always seem to forget to pack something for vacation!
We are going to be gone for a while, just need to double-check that the door is locked.
'Hand them to me, and I will hand them out' because I am the dad!
I must lead my family just in case they get lost in the 'busy' airport.
I mean, we were flying 'Spirit Airlines'
Apparently, our Spirit Flight was not on time! On a side note, I can't sleep at night but I can sleep in a noisy airport terminal.
This might be the ultimate dad flex. I must now purchase my New Balance dad shoes. However, I am not totally ready, because there is no looking back.
THE BEST ARROYO SIGNS OF 2021 SO FAR
VICTORIA MALL IN THE NINETIES
Unique Texas Air B&Bs