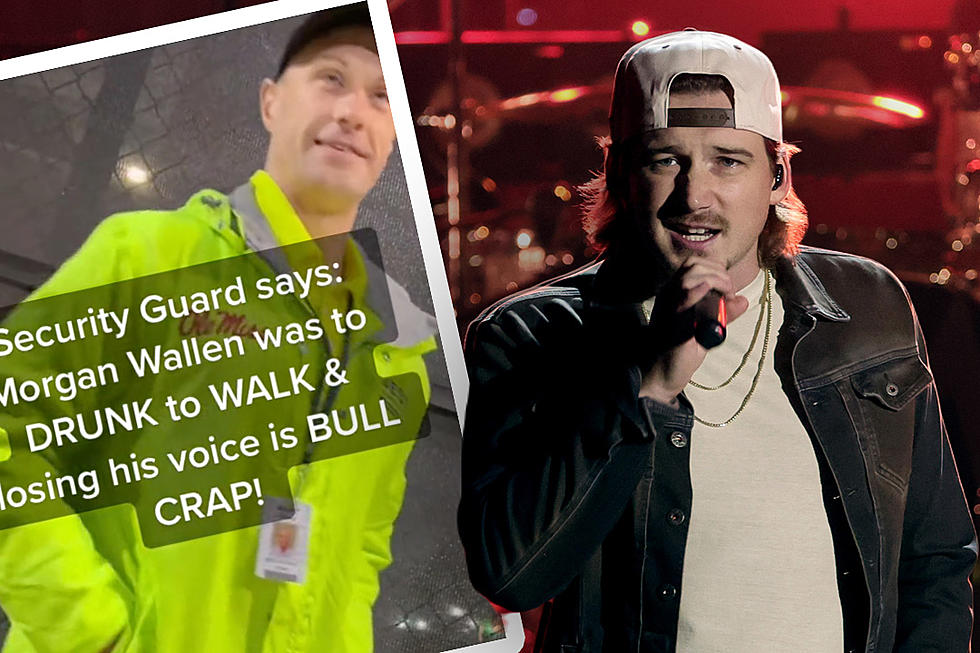 Morgan Wallen Concert Security Company Refutes 'Too Drunk' Claim Made by Employee
Michael Loccisano, Getty Images
Morgan Wallen's team wants you to know he was not too drunk to perform on Sunday night (April 23) in Mississippi, and a crowd management company that hired the security guard who said otherwise makes it clear they don't support his narrative.
Big Loud's CEO called the security guard's description of events "laughable."
"Thank you @bestcrowdmanagement for correcting your employee, who made up an entire story that was nowhere close to true," writes Seth England on Instagram. Wallen is signed to Big Loud Records.
England responded to Best Crowd Management's message that said, in part, the employee "made false claims as it related to last night's Morgan Wallen concert and we do not stand behind the detail in his statement."
See both statements — and the video — below:
Just before he was set to take the stage on Sunday night, Wallen's team posted a message to the video screens telling fans he would have to cancel because he'd lost his voice. This angered many who were there and led to quite a bit of speculation on social media.
Video shared by @thunderb4lightnin on TikTok went viral, with more than 3 million views within 36 hours. A guard called the story of Wallen losing his voice "bull crap" and even claimed an ambulance had taken the star away.
Since canceling on Sunday, Wallen has apologized and postponed his next three concerts as he recovers.
"There's nothing more I want to do than be onstage playing for you guys," he wrote on Monday. "But as of today, I'm on doctor-ordered vocal rest and we have to reschedule this week's shows."
Related: Morgan Wallen Fans Divided After Last-Minute Concert Cancelation
The North American leg of the One Thing at a Time Tour started on April 15, and Wallen has made news during two of the three stops so far. During his show in Louisville, he tripped and fell while walking down a few steps, blaming heavy smoke.
After scrapping shows slated for this weekend, he's set to resume on May 4 in Jacksonville, Fla. Currently, there are over 50 dates through October listed at his website.
See Inside Morgan Wallen's Recently Sold Nashville Home
Morgan Wallen
has sold his Nashville home for $835,000. The country singer sold his home for a $135,000 profit five months after being filmed on his driveway using the N-word. The 4-bedroom, 3-bathroom house is a two-story house near Nashville's 8th Ave. It's over 2,700 square feet. Redfin confirmed the house sold on July 8, 2021, less than one month after it was listed.
20 Best Morgan Wallen Songs — Hits Every Fan Should Know by Heart
You'll find largely singles in this Top 20 countdown of
Morgan Wallen
's best songs and biggest hits. But we've scattered in a few songs found deep within Wallen's two albums,
If I Know Me
and his record-breaking double album
Dangerous
.