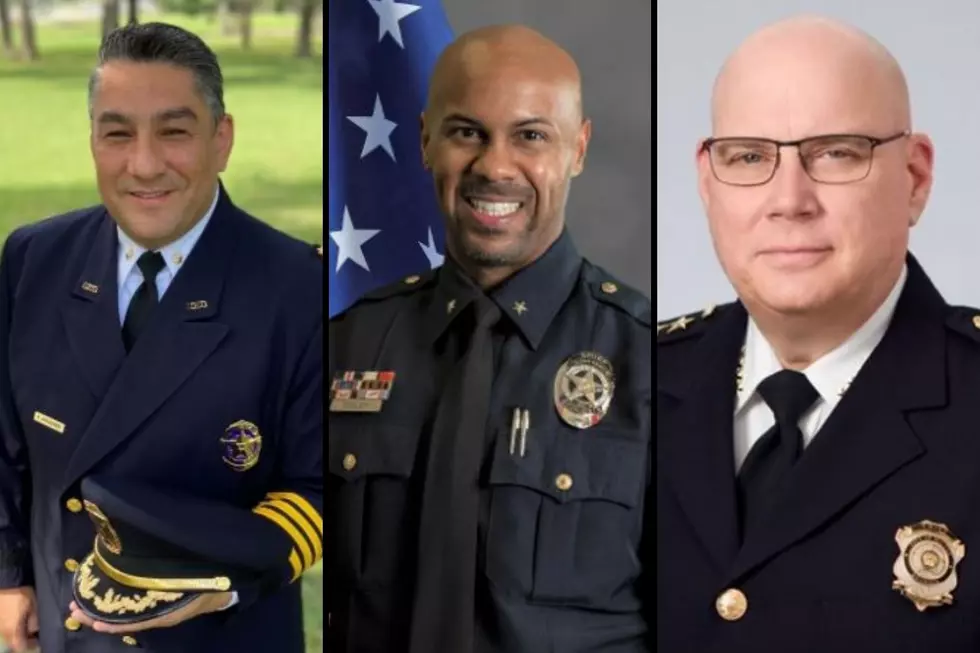 Meet Victoria's Three Finalists for Chief of Police
Roberto Arredondo Jr. ,Vernell Dooley,George Austin
The city of Victoria has announced it's three finalists for the position of Chief of Pollice.
Since the city announced the vacancy, Victoria has seen over 50 applications from 22 different states according to Crossroadstoday.com. 
The three gentlemen who are finalists for the job are Roberto Arredondo Jr, George Austin, and Vernell Dooley Jr.
Arredondo is an applicant from the Dallas Police Department, Dooley has spent time as Chief of Police for Glenn Heights, and George Austin has been the Chief of Police of the city of Milton, Georgia.
Victoria will make its decision by the end of the month of September allowing time for the new Chief to join us in the Crossroads before the end of the year.
Roberto Arredondo Jr currently serves the city of Dallas as a division commander over the last 5 years. Robert is an Army veteran who joined the Dallas police in 1996 and worked his way up to the rank of Major. He spent time with the Dallas Homicide and Robbery Units and also spent time as a gang enforcement officer. Arredondo is about to get his Master's in public affairs from the University of Texas-Rio Grande Valley by the end of the year. His bachelor's degree came from Tarleton State University.
George Austin has served as the Chief of Police for Milton, Georgia since 2017. His career began in North Carolina as an officer for the Pineville Police Department. From there he moved on and up to the Charlotte Police Department and rose to the rank of sergeant, lieutenant, then captain. Austin then transferred to Milton. He has a doctorate in Public Administration from California Baptist University. Austin also holds a master's in criminal justice from the University of Cincinnati. He also has earned a master's in public administration from U of NC Pembroke and a bachelor's in criminal justice.
Vernell Dooley Jr. began his career in the Denton, Texas area back in 2005. He currently serves as the Chief of Police for Glenn Heights. He has held the rank of sergeant and director of training. Dooley Jr also served as the assistant city manager for the city of Denton in 2016 and 2017. He has a Master's in public administration from U of North Texas, and a master's in criminology and criminal justice from the University of Texas at Arlinton. He also earned a bachelor's degree in political science from the University of North Texas.
Be sure to give these fellas a great big Crossroads handshake if you see them over the next month. They all would make an excellent Chief of Police for our community. We look forward to sharing the city's decision in the coming weeks.
Enter your number to get our free mobile app
CHECK IT OUT: How To Unlock Your iPhone With Your Voice