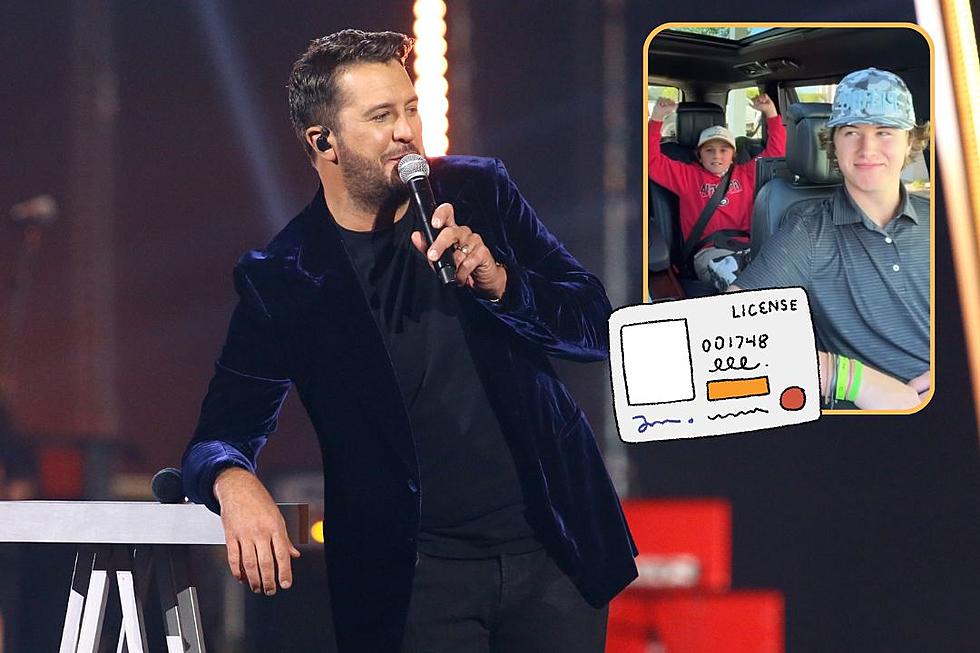 Luke Bryan Says Teaching His Son Bo to Drive Has Been a 'Nightmare'
Instagram / Terry Wyatt, Getty Images
Luke Bryan is teaching his 15-year-old son Bo to drive, and it doesn't seem to be going well. The country singer didn't mince words when describing the experience, calling it a "nightmare."
"He's 15, so he's doing the whole learner's permit nightmare," Bryan tells Audacy's Katie & Company. "He is not a very good driver right now, so we're having to work with him pretty hard."
The "Country On" singer's son is no stranger to being behind the wheel of other driving machines, but his skills don't seem to be translating to the car.
"He's very frustrated right now because he thinks he knows how to drive, but he has no idea what he's doing.," Bryan adds. "He thinks because he can operate a 4-wheeler or Polaris that he is quite proficient, but he is not, I assure you."
The country star's wife, Caroline, has also shouldered some of the teaching responsibilities. Mama Bryan shared a video commemorating her son passing his permit test.
"Bo just passed his driver's permit test," she says in the clip, as her younger son, Tate, celebrates in the backseat. "I'm terrified. Are you excited?"
"Yep," Bo says with a grin. "Just don't be screaming when I drive, please."
"I make no promises," Caroline quips.
Caroline previously joked that she would need to be medicated in order to get through these driving lessons.
The "But I Got a Beer in My Hand" singer has talked about slowing things down career wise, to spend more time with his family, admitting he hasn't balanced things well in the past. With such a busy schedule, Bryan has to work extra hard to be home, and he makes the most of that time.
"You just try to make your time with them at home really, really count," he tells Entertainment Tonight.
The 50 All-Time Best Luke Bryan Songs, Ranked
Luke Bryan's massive catalog of songs perfectly walk the line between heartfelt and fun. Here are our 50 favorite hits and deep cuts.