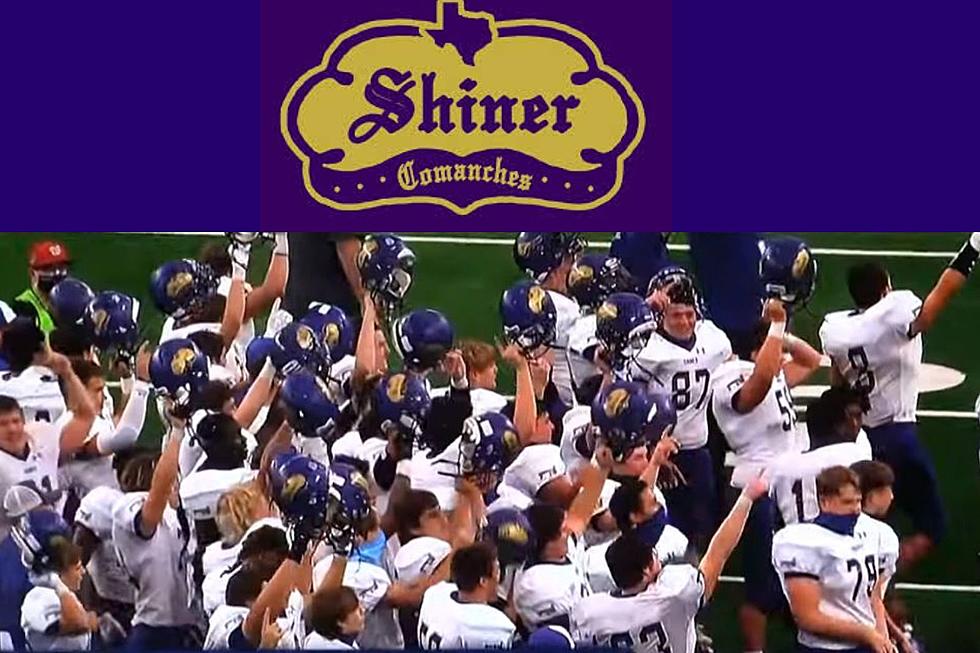 Last Minute Defensive Stop Secures Shiner's Trip Back to State Title Game
Dave Campbell's Texas Football Youtube
THE STAGE IS SET:
The 2A state championship game is set. The Shiner Comanches will take on the Hawley Bearcats on Wednesday, December 15th at 7 PM.  The Commanches are eyeing back-to-back State titles.  The Shiner Comanches survived a 21 point -2nd half push from the Timpson Bears. Fourteen of those points came in the 4th quarter, however, it was not enough. The final score was Shiner 35 Timpson 28.
THE BROOKS BROOKS BROTHERS:
Shiner dominated on the ground with a total of 410 rushing yards. The Brooks Brothers, once again, led the offensive charge. Dalton Brooks had 34 carries for 243 yards and 1 TD.  His brother, Doug Brooks had 18 carries for 123 yards and 3 TD'S.  Drew Wenske added 46 yards on 3 carries and 1 TD.  Dalton Brooks also secured the win with a defensive stop via an interception with 58 seconds remaining in the game.
STATE GAME PREVIEW:
Not only with the Comanches go for back-to-back titles they are also going for the 4th state title in school history.  Their opponent is also a perfect 15-0! The Hawley Bearcats have overpowered their opponents with a high-energy offense this year,  including six shutouts! The Bearcats are averaging 41 points a game while the Comanches are averaging 51 points a game.  I feel this game might come down to a defensive stop! 
LET'S GET THE DUB, COMANCHES!
 THE 2A STATE CHAMPIONSHIP GAME IS WEDNESDAY, DECEMBER 15TH AT 7 PM AT & T STADIUM IN ARLINGTON. 
GOOD LUCK CUERO GOBBLERS:
The Cuero Gobblers will get their chance to punch their ticket to the 4A state game tonight.  Cuero will take on China Spring in Round Rock tonight at 7 PM. The Gobblers are eyeing the 5th State title in school history.
A LOOK BACK AT SHINER'S 2020 CHAMPIONSHIP GAME
Things Only Victorians Will Understand