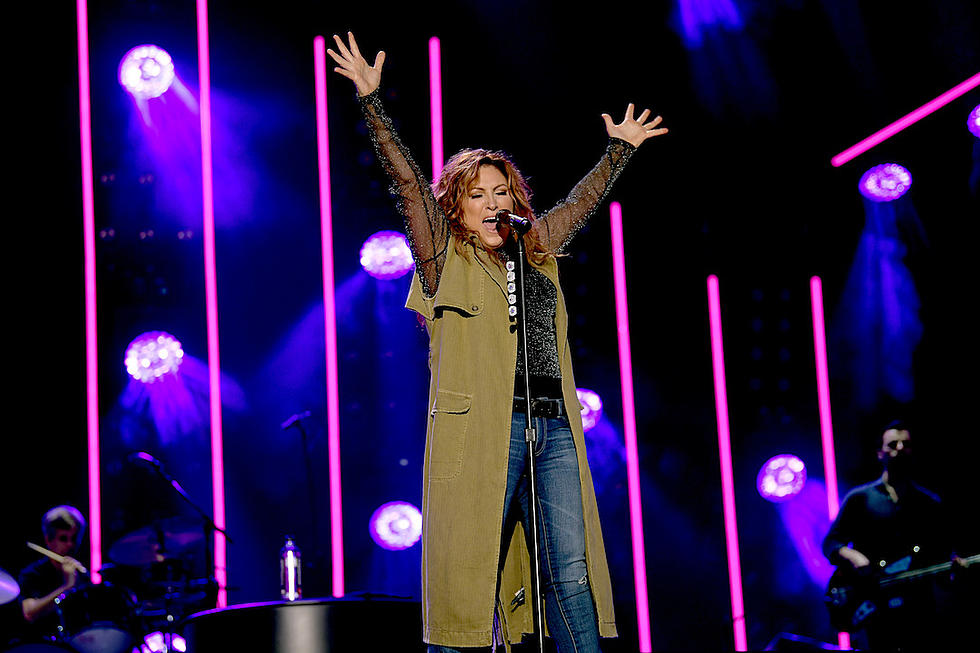 Jo Dee Messina Called Her Mom the First Time She Heard Herself on the Radio
Jason Kempin, Getty Images
Jo Dee Messina's debut single, "Heads Carolina, Tails California" became her breakthrough hit after its 1996 release, eventually climbing to the Top 10 on country charts in both the U.S. and Canada. The song launched a career that includes six No. 1 radio singles and a bevy of dedicated fans.
After the release of "Heads Carolina, Tails California," Messina was on a radio tour to promote her music when she heard the song on country radio for the very first time. Read on to learn how it all happened -- and what her reaction was -- as told in the artist's own words.
I was in Tampa, Fla. Remember [on-air radio personality and Top 40 DJ] Tom Rivers? He was so sweet. He's no longer with us. But I had given him my cassette tape of "Heads Carolina, [Tails California]," and he told me he'd play it during the morning show.
And so I'm in my hotel room, and I'm listening to the radio show, and they play my single. I remember calling my mom and going, "Mom! I'm on the radio! Listen!" And I'm holding my phone up to the radio. I could have been playing the cassette in the boombox. I could've been lying.
But anyways, I was just so excited. I was by myself in a hotel room, and we were on a radio tour, and that was the first time I ever heard it on the radio.
Top 10 Country Artists of the 1990s