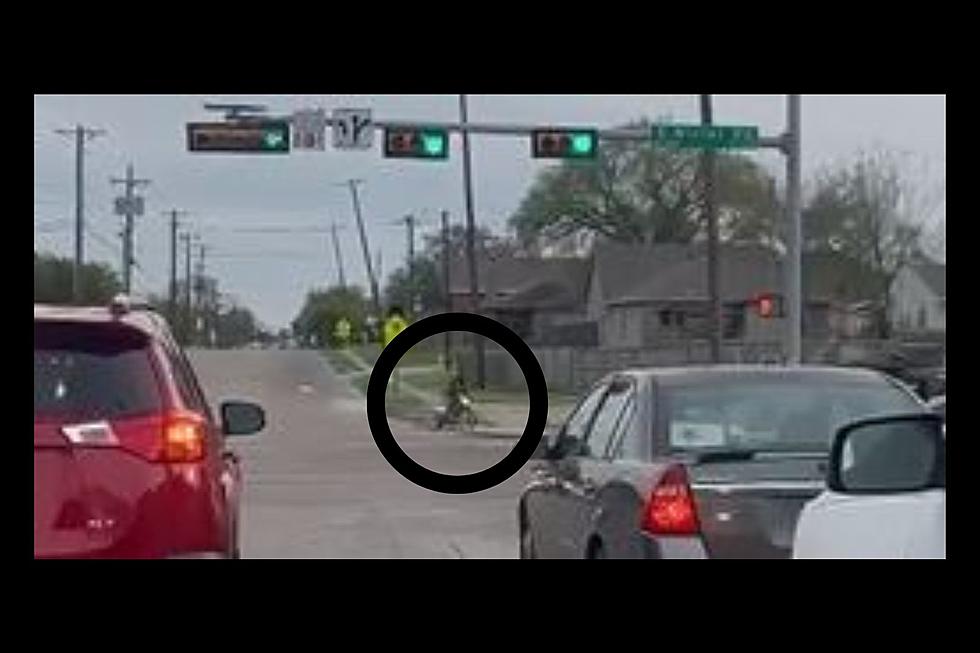 Hilarious Video of Texas Police Chasing Man on Tiny Dirt Bike
Dallas Texas TV Facebook
This video that just popped up on my social feed made me chuckle just a little bit. In the video that was posted to Facebook by Dallas Texas TV, you see the Garland Police Department pursuing a dirt bike.  The video was just posted and from the looks of it, the comments sections will be golden for this one.  Check out the video...
---
---
In another video that went viral from Texas this month, a woman refused to eat her steak because it looked like the state of Texas. Twitter user: TXDeplorable posted this video and people started to sound off. Just from looking at the video, it looks like Longhorn Steakhouse cooked them up just right.   Where can I get a Texas-shaped Steak?  Check out the video of the pouting wife below.
---
---
Check out this combined Whataburger and H-E-B convenience store in Hutto, Texas, and thanks to TikTok, we get a tour of this convenience store that you will only find in Texas. This store opened back in 2017 I know there are other HEB convenience stores, however, I am not sure if they have Whataburger also on site. Let's take a tour of the HEB convenience store thanks to TikTok user heb_obsessed. Does that make this a Whataheb? LOL
---
---
LOOK: 25 things that have different names depending on where you live in the US
Sta



cker
compiled a list of 25 different things that have region-specific names using news, dictionary, and academic sources.