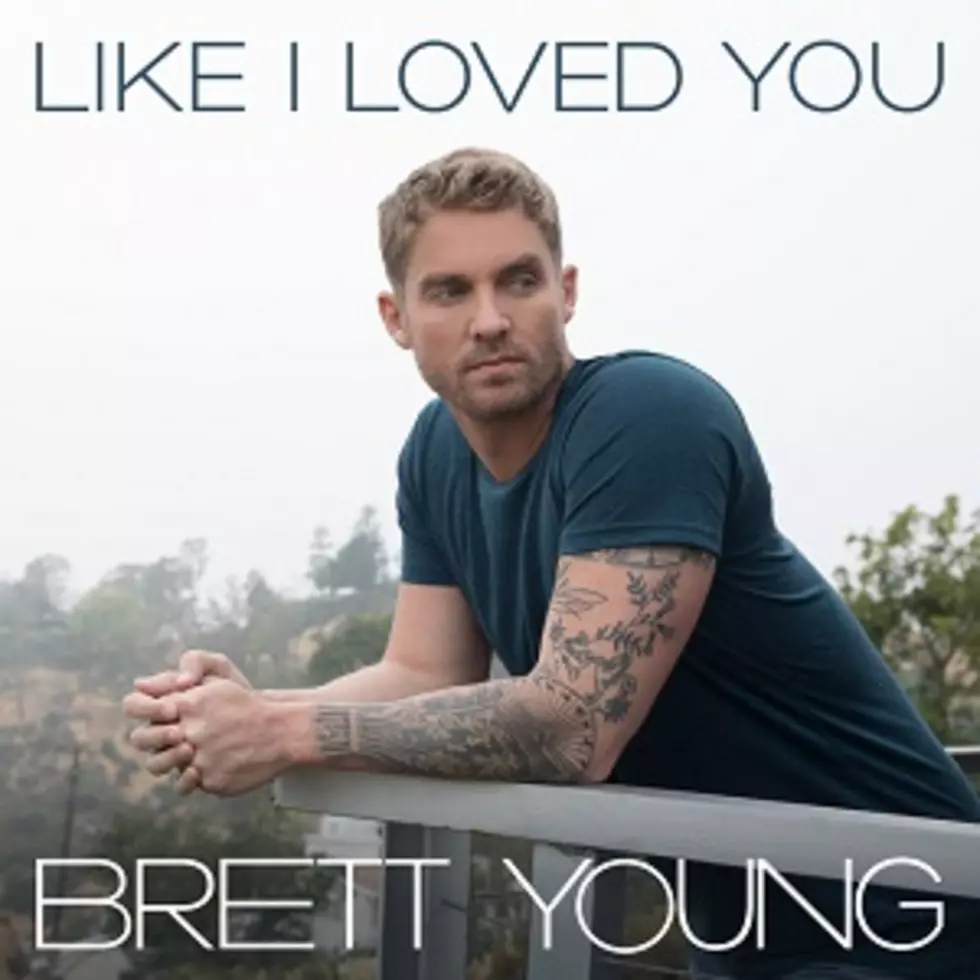 Hear Brett Young's New Single, 'Like I Loved You'
BMLG Records
Brett Young has selected "Like I Loved You" as the next single from his self-titled debut album. Readers can press play below to hear the track.
Co-written by Young and Jesse Lee, "Like I Loved You" finds Young facing down a breakup: He's the dumpee, and his significant other is trying to let him down easy.
"Seems like you've got it all figured out / You're alright with the way this is going down," Young sings near the beginning of "Like I Loved You." Later, he notes, "By the way you're talking, you would think / You never had any real feelings for me ..."
"Don't tell me we can still be friends / Hanging on the weekend / You're gonna be okay if I start seeing somebody new / You hope that I do / It won't be long / 'Til I forget to call every time that I'm drinking / And you ain't the love song / I can't keep from singing," goes the chorus of "Like I Loved You" -- and then, Young drops the bomb: "I gotta be honest / If you really believe that's the truth / You never loved me like I loved you."
"Like I Loved You" is the third single from Young's self-titled debut album; it will officially impact country radio on July 17. The song follows the Top 5, gold-certified hit "Sleep Without You" and the No. 1, platinum-selling "In Case You Didn't Know." This summer, Young is out on the road with Lady Antebellum, serving as an opening act for their You Look Good World Tour.
Listen to Brett Young's "Like I Loved You"
New Artists to Watch in 2017
Watch Brett Young Perform "In Case You Didn't Know" in Nashville