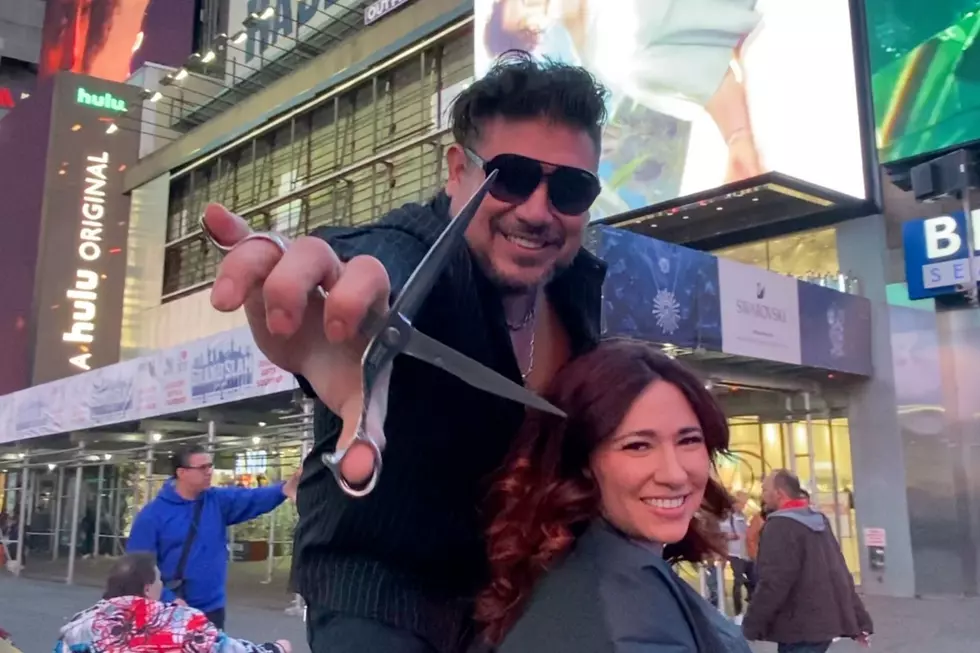 Hair Dimensions is Open For Business AND Hiring
Photo credit Concepts Digital Marketing
We've got a BIG shout out to Victoria for tuning in to the Open For Business segment on KIXS 108 during the 'JP and Ingra Lee Show' as we feature a local business that wants to highlight their business during unprecedented times and who better to highlight today than our friend and BIG personality, Joe Anthony of Hair Dimensions.
Joe Anthony has partnered with Concepts Digital Marketing and is currently looking to HEIGHTEN the media career of local hair stylists. That's right, he is hiring stylists at Hair Dimensions who are actively looking to increase their clientele while ALSO increasing their social media presence.
Joe Anthony stopped by the studio for a live interview taking the time to fill us in on the highs and lows of hair salon businesses throughout the COVID-19 pandemic while emphasizing enthusiastically that not only is Hair Dimensions OPEN FOR BUSINESS, Hair Dimensions is HIRING!
Check out an excerpt from the interview below as well as getting the latest information about Hair Dimensions on their Facebook page at Hair Dimensions. Hair Dimensions is like no other salon in Victoria! And Joe Anthony is like no other creative director in Victoria either!
Hair Dimensions is OPEN FOR BUSINESS. Call 361. 575.8802 for an appointment or interview TODAY!
Enter your number to get our free mobile app
READ MORE: Inspiring Stories From the Coronavirus Pandemic