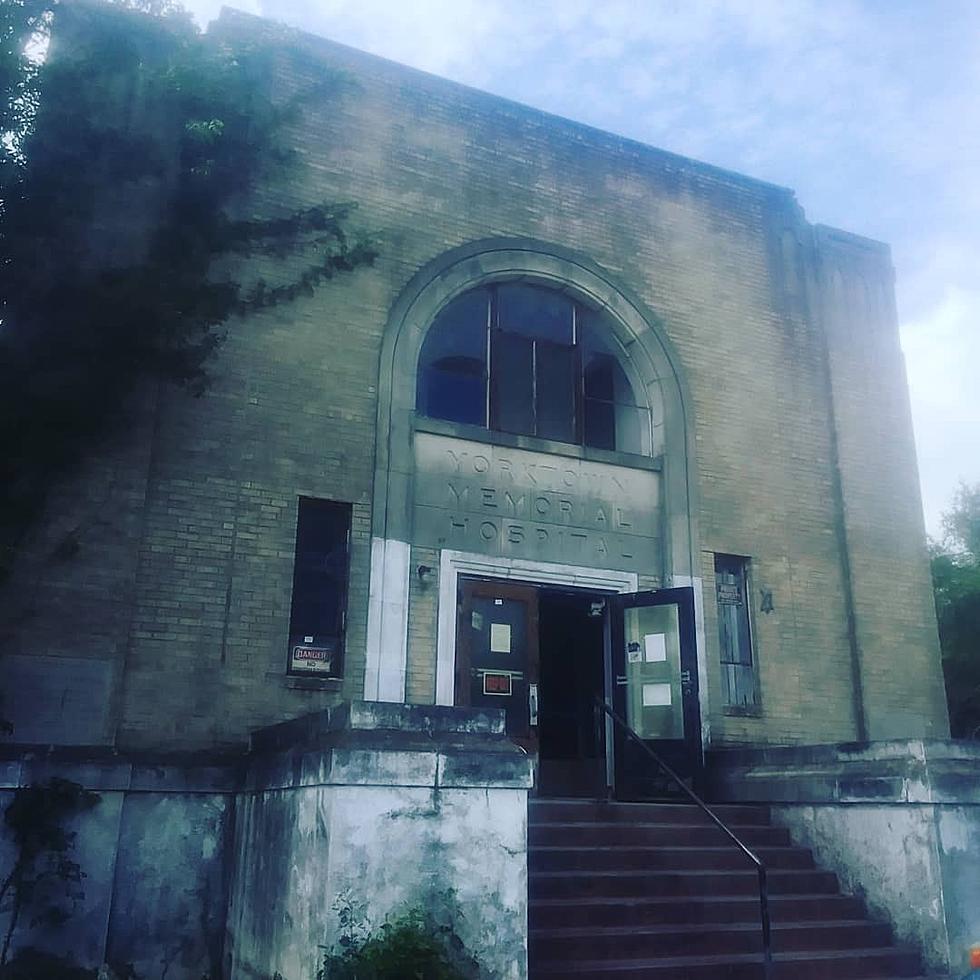 Get Scared This Weekend at Yorktown Memorial Hospital
Yorktown Memorial Hospital Facebook
This place is scary, I just saw one publication calling Yorktown Memorial Hospital the scariest place on earth! If you are a fan of this kind of fright, this is for you! The Yorktown Hospital will once again be hosting Halloween at the Hospital.  You will have two chances to get scared: Saturday, October 29th, and Monday, October 31st! The time will be from 6 p.m. to midnight and admission will be $20 at the door. More details coming soon or you can call 210-748-4475 between 11 AM - 6 PM.
It is believed, by many, including myself, that Yorktown Memorial Hospital is filled with the spirits of those who died inside those walls. Yorktown Memorial Hospital is one of the most haunted places in Texas and has been featured on Ghost Adventures and Destination Fear on the Travel Channel.
Many have reported seeing red glowing eyes, black apparitions, and talking dolls! No thank you. More than half of the people that visit report having some kind of experience.  Do you have what it takes to hang out at Yorktown Memorial Hospital during Halloween?

When it opened in the 1950's Yorktown Memorial Hospital was a rehabilitation center for those who suffered from drug and alcohol abuse. The building was eventually abandoned in the 1980s and still stands abandoned today.
STAY THE NIGHT AT PRESIDIO LA BAHIA:
For your overnight stay, you'll have access to the entire inner courtyard, enjoying free rein of the entire property.  Who knows what you'll see? The Quarters feature two bedrooms, a living and dining area, a kitchen, a bathroom with a shower, and central heat and air conditioning. If you are thinking of booking, do not wait. The calendar fills up very quickly, you can see their calendar and book your date by
clicking here. 
Here are the current room rates: Sunday thru Thursday:$200 per night
Friday thru Saturday - $230 per night.  TAX NOT INCLUDED!
READ ON: Weird, wild UFO sightings from throughout history