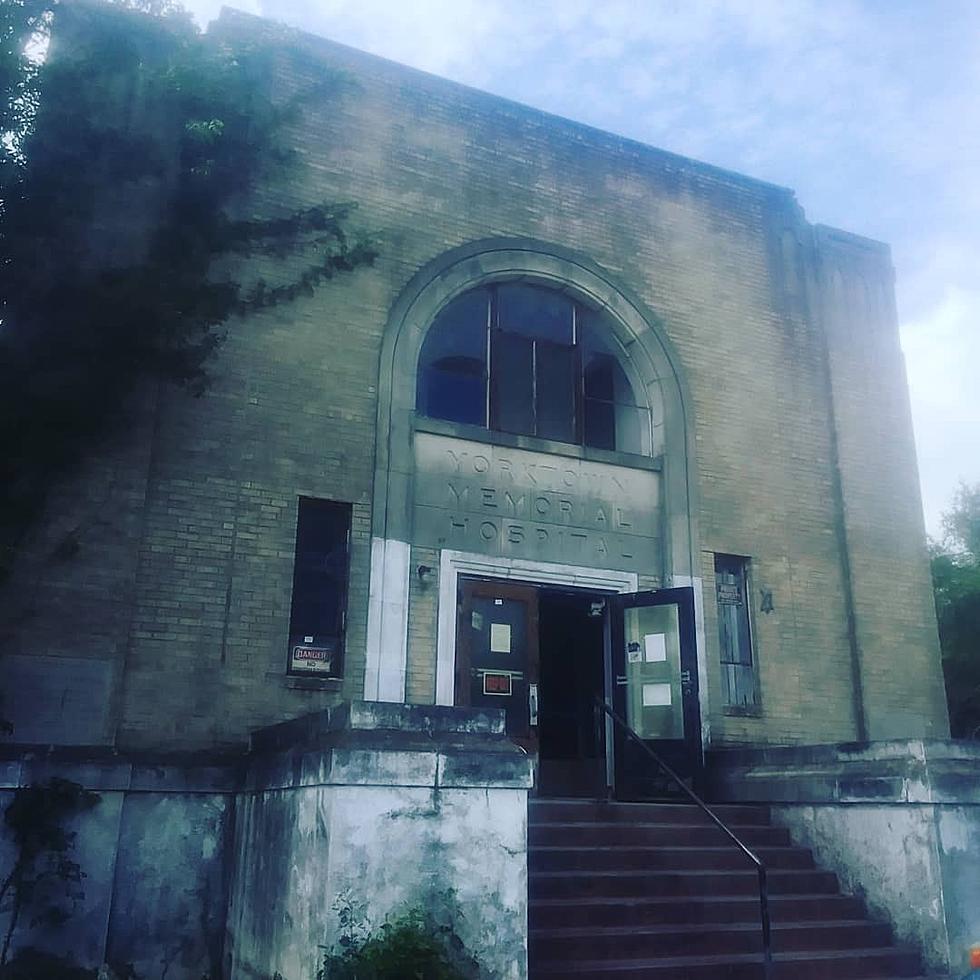 Flashlight Tours Happening This Sunday at Yorktown Hospital
Yorktown Memorial Hospital Facebook
A SELF GUIDED TOUR THROUGH YORKTOWN HOSPITAL:
Yorktown Memorial Hospital in Yorktown Texas will be hosting a flashlight guide yourselves tour this SUNDAY, September 26th from 12 p.m. until 8 p.m. during the day of course! You will be guided, so you don't get lost. However, it will be something of a 'self-guided tour.' This sounds like an awesome way to spend a Sunday as we get closer to Halloween.  Bring your own flashlight! If you don't there will be some for sale at the hospital.  The cost will be $20 per person and must be paid in cash upon arrival. No booking is necessary. More information here.
Come enjoy a little warm-up before Halloween and enjoy the Hosptial in a more intimate less crowded environment. Because Halloween night is going to be pretty crazy.  The last group will be accepted at 7 PM on that Sunday.
DON'T FORGET TO SPEND HALLOWEEN NIGHT AT YORKTOWN HOSPITAL:
 The Yorktown Hospital will once again be hosting Halloween at the Hospital on Sunday, October 31st.  Time will be from 6 p.m. to midnight and admission will be $20 at the door. More details coming soon or you can call 210-748-4475 between 11 AM - 6 PM.
HOW ABOUT THE HAUNTED ROCKY CREEK MAZE:
The Rocky Creek Maze is back for its fifteenth season. The 2021 season will kick off on Friday, October 1st, and will run through November 21st. The Haunted Trail will be open on Friday and Saturday nights beginning on October 8th and continuing until October 30th. Have you done the haunted maze yet? More information here.
THE USS LEXINGTON IN CORPUS CHRISTI:
The USS Lexington will go haunted from October 11th through November 2nd with a ghost ship tour that you will never forget. Here is the cool part,
you will have access to spaces never before opened to the public.
You will go through over 80 compartments on 2 decks of the World War II-era aircraft carrier.
More information here.
MISPRONOUNCED TEXAS TOWNS
Ultimate Glamping Experience in the Texas Hillside
MORE: See 30 toys that every '90s kid wanted