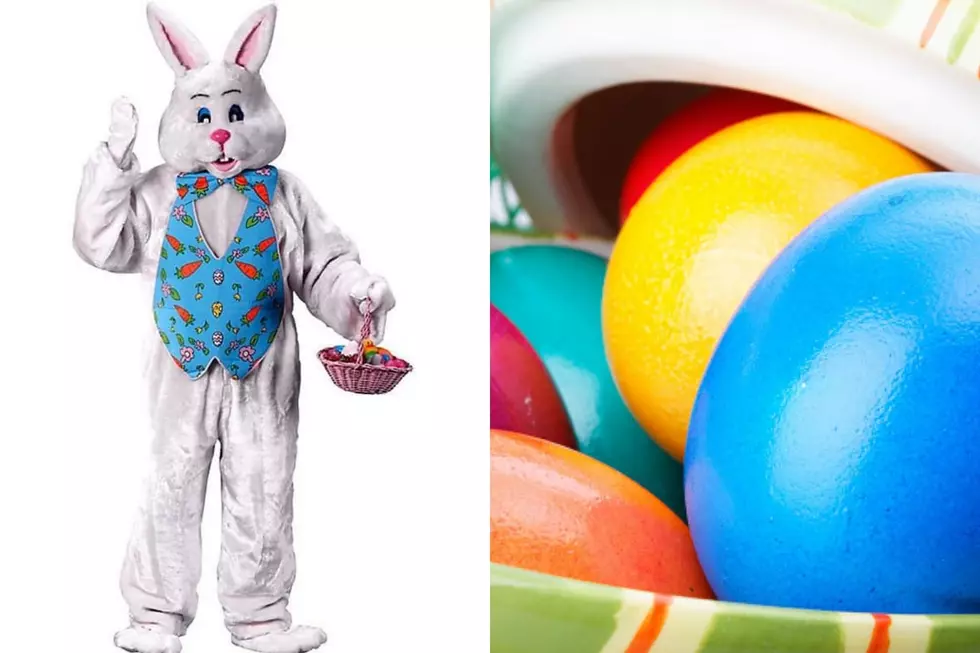 Enjoy a Drive-Thru Easter Presented by Toyota of Victoria
(L) Life Celebrations (R) Getty Images
Even though the mask mandate is being lifted. Townsquare Media and Toyota of Victoria are giving you and your family a chance to enjoy Easter while social distancing. Come out for a Drive-Thru Easter at Toyota of Victoria on Sunday, March 28th from 4-6 PM.  Stay in your car and collect eggs from your seat! As soon as you drive into Toyota of Victoria you will feel like you are hopping down the Easter Bunny Trail.
Not only will you be able to celebrate Easter with your family, but you will also see some very special guests including the Easter Bunny, Mickey and Minnie, Poppy the Troll, and Baby Shark thanks to Life's Celebrations.  It's a FREE family event that everyone in our community can enjoy.
The first 200 kids will be treated to a special surprise so get lined up early!  The traffic pattern will be the same as our Backback Drive and our drive-thru Winter Wonderland.  Enter the Toyota of Victoria Parking Lot from Salem Road using the far right lane.  When you have made your way through the Easter Wonderland please exit the parking log by taking a right on Navarro St., Oh yeah, there is a median now, so you have no choice.
If you need any more information about our Drive-Thru Easter event or to inquire about being a part of the event. Please call Melissa Rivera at 361 571-4840 or you can call the Townsquare Media Studios at 573-0777.
Toyota of Victoria is located at 5902 N. Navarro St.
15 Iconic Retail Stores That Don't Exist Anymore (But We Totally Miss Shopping At)