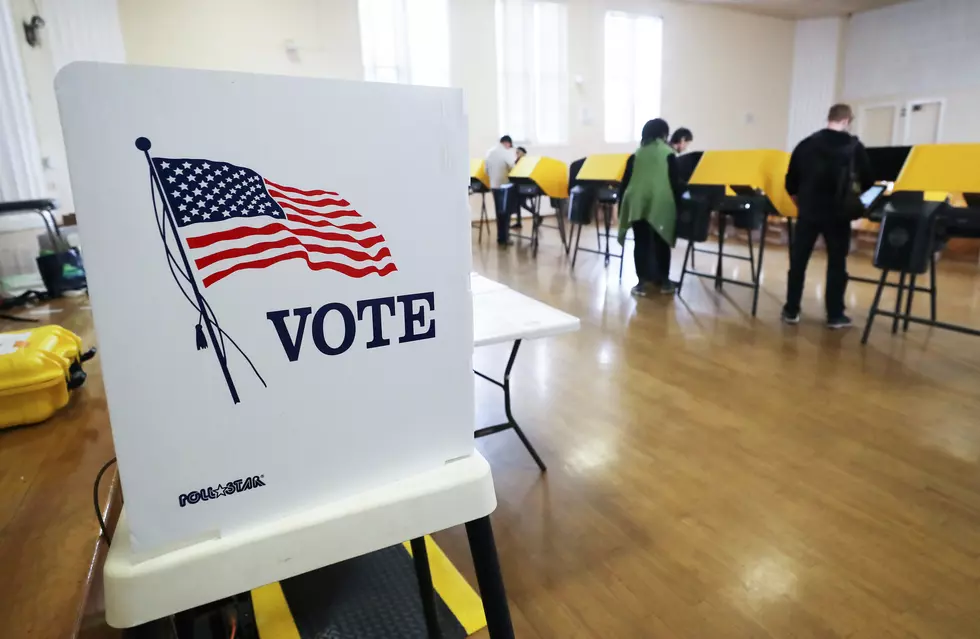 Early Voting Locations in Victoria Released
(Photo by Mario Tama/Getty Images)
We just over a month away from the 2020 presidential election and things are about to really heat up with the first presidential debate!  The Victoria County Election Administrator has just released the locations and schedule for early voting in this year's big election.   Early voting will run from October 13th through October 30th, 2020. Your last day to register to vote is October 5th.  Sites and times are listed below.
In order to vote in the 2020 presidential election, you must be at least 18 years or older on Election Day. You must also be a citizen of the United States and follow the residency and registration requirements in your state. You can check to see if your state will allow you to register even if you are 17, so long as you will be 18 by or on Election Day.  You can click
here
to get more details about voting eligibility.
Main early voting in Victoria will take place at:
The Pattie Dodson Health Center, Classroom A (2805 N. Navarro)
Faith Family Church-Connection Center (2002 Mockingbird)
Tuesday, October 13th-Friday, October 30th: 8:00 A.M- 5:00 P.M(M-F)
Saturday, October, 24th: 9:00 A.M. - 5:00 P.M.
Sunday, October 24th: 12:00 P.M. - 5:00 P.M.
Monday, October 26th - Friday, October 30th: 7:00 A.M. - 7 P.M.
You will also be able to vote at:
Placedo VFD, Inez VFD, Bloomington Elementary School, Victoria Community Center, and the University of Houston on Saturday, October 24th from 9 A.M. - 5 P.M.  and Sunday, October 25th from 7 A.M. - 7 P.M.
You can get more by visiting the vctxelections.org website by clicking
here.
REMEMBER. BE SEEN. BE HEARD. VOTE NOVEMBER 3RD.
Enter your number to get our free mobile app
LOOK: Here are 50 political terms you should know before the upcoming election