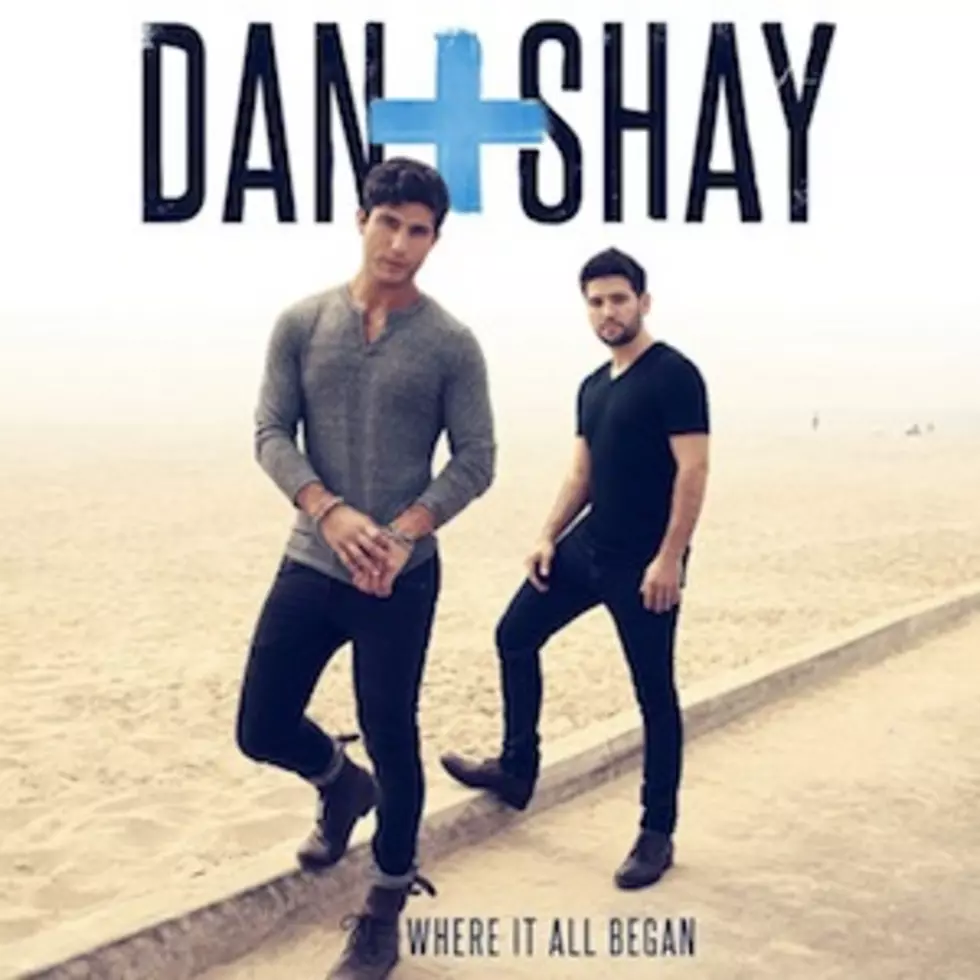 Dan + Shay Reveal Album Details for 'Where It All Began'
Warner Bros. Records
Dan + Shay's country debut will be here before you know it, and the duo have finally announced all the little details you've been waiting for. The album, which will be titled 'Where It All Began,' is set for release on April 1.
Now, the newcomer duo has officially released the album's cover, title and track listing. It will, of course, include their debut single '19 You + Me.' The record was written entirely by Dan Smyers and Shay Mooney and was produced by Scott Hendricks and Danny Orton.
Dan + Shay recently released their first music video for the single, and the beach video is sure to make you ready for summer. Sure, they're still new names on the country music scene, but they're making quite an impression. Dan + Shay recently received their very first ACM Awards nomination for Vocal Duo of the Year.
Dan + Shay are currently prepping to hit the road with some big acts. This spring, they'll be joining Hunter Hayes on his We're Not Invisible Tour. If that wasn't enough, they'll then join Blake Shelton on his Ten Times Crazier Tour 2014 this June.

Dan + Shay, 'Where It All Began' Track Listing:
1. 'Show You Off'
2. 'Stop Drop + Roll'
3. '19 You + Me'
4. 'What You Do to Me'
5. 'Can't Say No'
6. 'First Time Feeling'
7. 'Nothin' Like You'
8. 'Somewhere Only We Know'
9. 'Parking Brake'
10. 'I Heard Goodbye'
11. 'Party Girl'
12. 'Close Your Eyes'