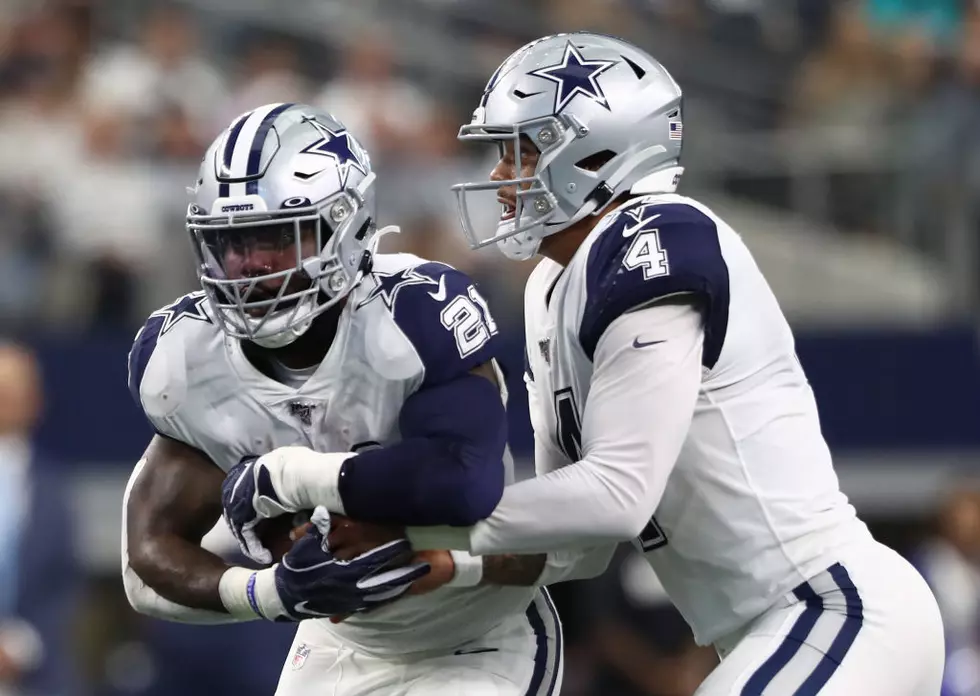 Dallas Cowboys Polling Near Top in AP
Getty Images
The Dallas Cowboys are off to a great start this season at 3-0 and the AP Pro32 Poll has them ranked in the top 4 teams in the league.
Above the Cowboys are the New England Patriots, Kansas City Chiefs, and Los Angeles Rams who are all undefeated so far. The Green Bay Packers who are also 3-0, play tonight against the Philadelphia Eagles.
TheCowboys have played well on both sides of the ball with quarterback Dak Prescott in good form throwing 9 touchdown passes in 3 games and running back Ezekiel Elliott also gaining momentum.
Next up for the Cowboys is a trip to New Orleans to play the Saints on Sunday and Dallas has won 2 of their past 3 meetings.