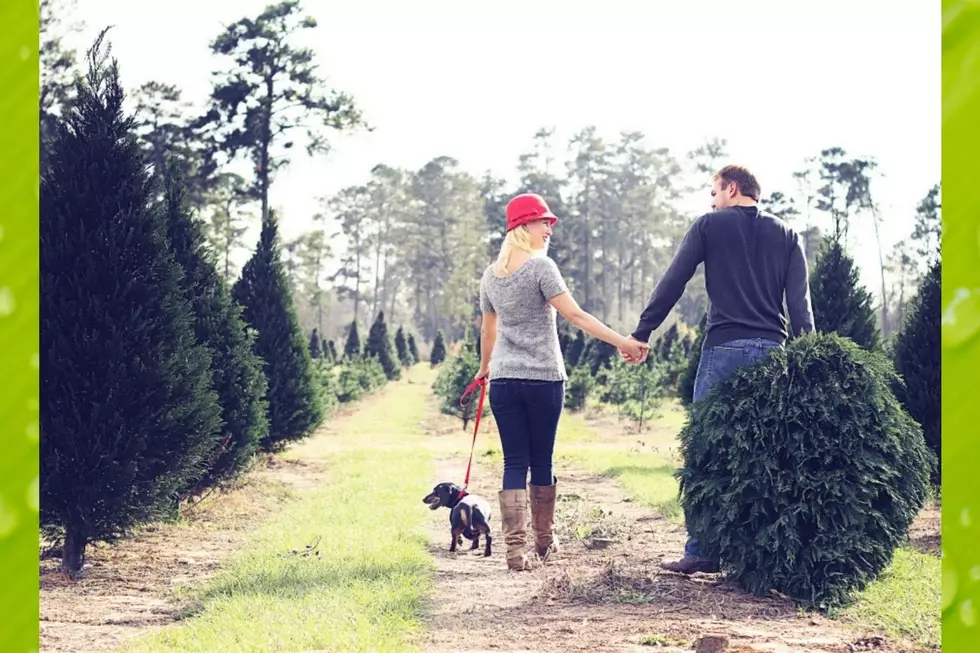 Cut Your Own Christmas Tree This Year
texaschristmastrees.com
Have you ever cut your own Christmas Tree? If not, I have got a great idea for a short roadtrip. Head out Luling for lunch at the original City Market BBQ, you might have to wait in a line that sneaks out the door, but well worth the wait. Your next stop would be at Buc-ee's for a $100 restroom break and now it's time to cut your own Christmas Tree.
Abrameit's Tree Farm is right down Highway 183 from Buc-ee's, on the left-hand side if you are heading south.  You can choose and cut your very own Virginia Pine Christmas Tree. The price of the tree will depend on the height of the tree. If you prefer you can choose a precut Fraser, Noble and Nordman, Douglas Firs. Those are already priced.
Now that you have your Christmas tree in tow, you make a stop in Cuero and take a cruise through Christmas in the Park.  When you get back home set up your new and decorate your new hand-picked Christmas tree.  What a perfect way to start your Christmas holiday.
Abrameit's opens the Saturday after Thanksgiving will continue operating until the second weekend in December or until sold out. Hours are 10 a.m- - 5 p.m.  The Cuero's Christmas in the Park, open nightly the Monday before Thanksgiving (November 23rd, 2020) through New Year's Day, 6:00 PM – 10:00 PM, in Cuero Municipal Park.
Did you know there is a Texas Christmas Trees Growers Association? You can get more information and find other Christmas Tree farms in Texas by clicking
here.
Enter your number to get our free mobile app
ROAD TRIP: CHRISTMAS DESTINATIONS IN SOUTH TEXAS