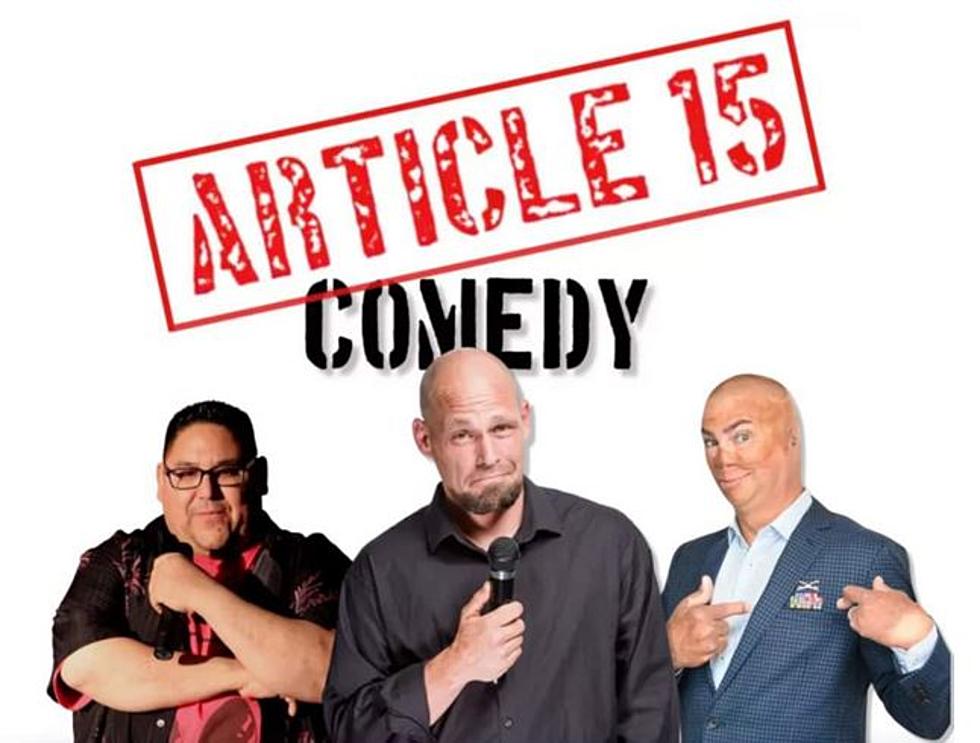 Come Check Out a Comedy Show Supporting Veterans in Victoria
article15comedy.com
The Article 15 Comedy Tour is coming to the VFW in Victoria!  Erick Knowles, Michael Sanchez, and 2 Charms will all be taking the stage at VFW Post 4146 in Victoria on Friday, November 17th.  A percentage of the proceeds will be donated to the local VFW Post in Victoria. All three performers are Veterans and we thank them for their service.
Erick, who is known in the comedy circuit, has chosen to work with this tour to raise awareness among the younger generation of Veterans as member numbers are dropping for the VFW across the Country.  Tickets will be $20.00 and tickets will be available at the door or you can get them at article15comedy.com. Food will be available and you can bring your own bottle!
---
---
Only in TX- Guy Checks on BBQ While Waiting at Light [VIDEO]
I will file this under the, "you will only see this in Texas' category!  In a video that has gone viral on TikTok. You see a man get out of his car at a red light to check on the BBQ that he has on the grill.  There might be a couple of cuss words in the video but it will definitely make you chuckle. The video was posted to the Dallas Texas TV TikTok page. Oh yeah, the comment section does not disappoint either.
---
---

TEXAS SOCCER COACH USES COMPANY CARD AT STRIP CLUB:
A soccer coach from Bridgeport High School in the Houston area has resigned after allegedly spending over $5 thousand dollars at a Houston strip club. The former soccer coach JD Bales is accused of charging more than $5,400 on a district credit card at The Men's Club, a Houston strip club, in July. This all happened during the Texas High School Coaches Association annual convention. It appears that this coach had a little too much fun.
According to an article by yahoo news, the exact amount charged at the strip club was $5,455.18 and has been reimbursed back to the school district. The school district is not expected to file charges against Bales.  Read the full story by clicking here.
DOWNLOAD OUR STATION APP TODAY!
Let's take a look at some of the biggest lottery jackpots in the state of Texas.
LOOK: The largest lottery jackpots in US history
Stacker
compiled a list of the 15 largest lottery jackpots in U.S. history from news reports and lottery press releases.
[This list is current as of July 25, 2023.]
Gallery Credit: Chandler Friedman