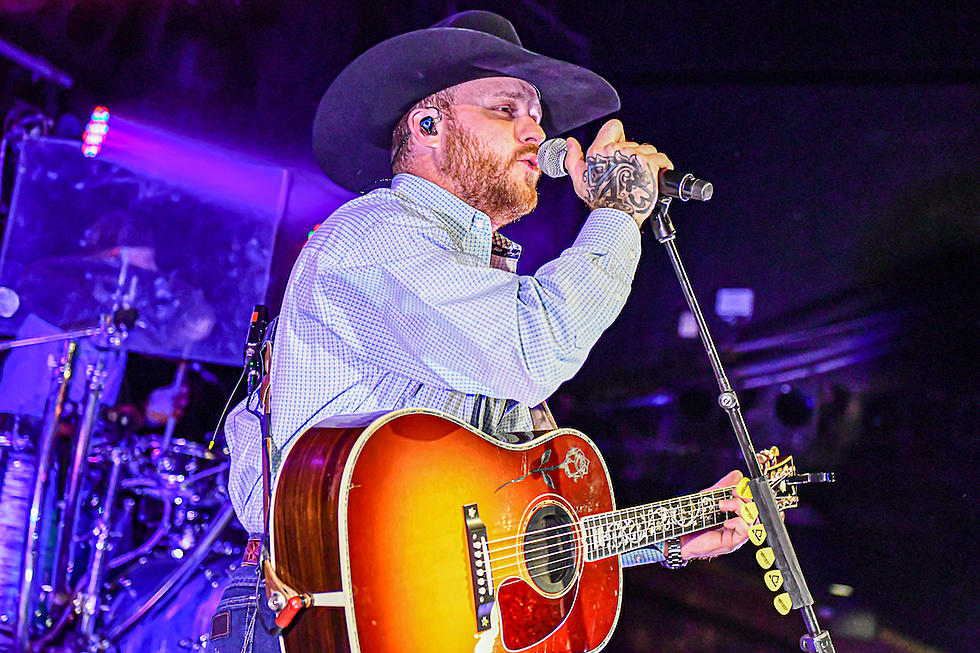 Cody Johnson Shows Off His Country Roots at Rowdy New Jersey Show [PICTURES]
Patrick Tewey
Cody Johnson's live show always promises a boot-stompin' good time, and he delivered in a big way at a Nov. 8 show at the Starland Ballroom in Sayreville, N.J. Johnson delivered one solid-gold country tune after another to an eager crowd during his set. Flip through the photo gallery above to see all the action!
A longtime road dog who has been tearing up live audiences since 2006, Johnson saw his star begin to rise in a big way in 2019. "On My Way to You," a single he released in 2018, because his first to crack the Billboard Country Airplay chart's Top 20.
The follow-up to that song, "Nothin' on You," is also currently climbing the charts. He scored his first-ever CMA Award nomination, in the category of New Artist of the Year, in 2019. Furthermore, he also announced this year that he'll be joining Miranda Lambert's Wildcard Tour in 2020.
With help from the likes of Luke Combs, Ashley McBryde and Jon Pardi, the country genre is seeing a wave of traditional-leaning new music, and nowhere is that truer than in Johnson's catalog. He wore his true-blue country roots on his sleeve onstage, highlighting skilled performances from his fiddle and guitar players.
In fact, Johnson is so committed to traditional music that he's seeking out uncut songs written prior to 2000 in hopes of recapturing the magic of '90s country. On his next album, he's hoping to include music that leans into an older style, but still sounds fresh and new, because it never wound up being recorded at the time.
Who is Cody Johnson? 5 Things to Know