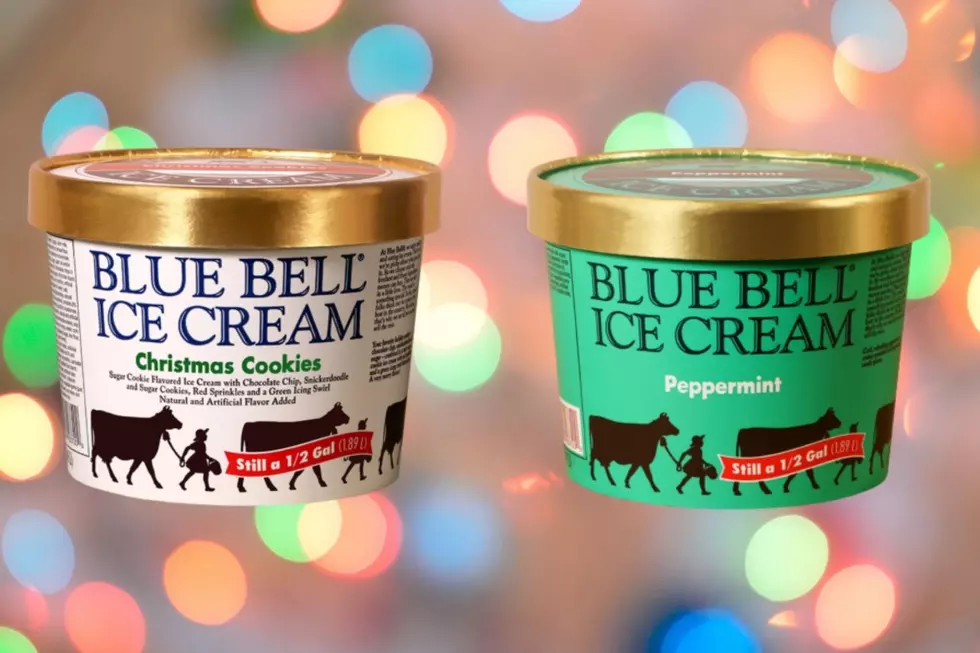 Blue Bell Has Just Announced Christmas Flavors
Blue Bell Website
Blue Bell is already getting into the Christmas spirit by bringing back its iconic Christmas Cookies ice cream just in time for the holidays.  This Holiday flavor mixes all of the flavors of Christmas: "chocolate chip, snickerdoodle, and sugar– combined in a tasty sugar cookie ice cream with red sprinkles and a green icing swirl throughout."  It's Merry Christmas in a bowl!  Blue Bell has also introduced the Peppermint flavor for the Holiday season.  Peppermint ice cream sprinkled with peppermint candy pieces.  So simple but so tasty!
Blue Bell is always bringing us new exciting flavors, back in September, we were introduced to Fudge Brownie Decadence and just in time for Halloween, they introduced Spiced Pumpkin Pecan.  While Blue Bell is always coming out with new exciting flavors, it's the classic flavors that have Texas-based Blue Bell coined 'the best ice cream in the country.' Earlier this year, Blue Bell Creameries just celebrated its 113th birthdays
These new Blue Bell flavors are not the only ones that will be available for a limited time. Be on the lookout for these flavors that will be disappearing soon.  Thanks to our awesome friends at the Blue Bell Creamery for their permission in using these photos. All of these flavors are available in half-pint and gallon sizes, for a limited time.  Get them while you can!
TRY THESE BLUE BELL FLAVORS BEFORE ITS TOO LATE
Enter your number to get our free mobile app
SWEET: Here are the most popular Halloween candies