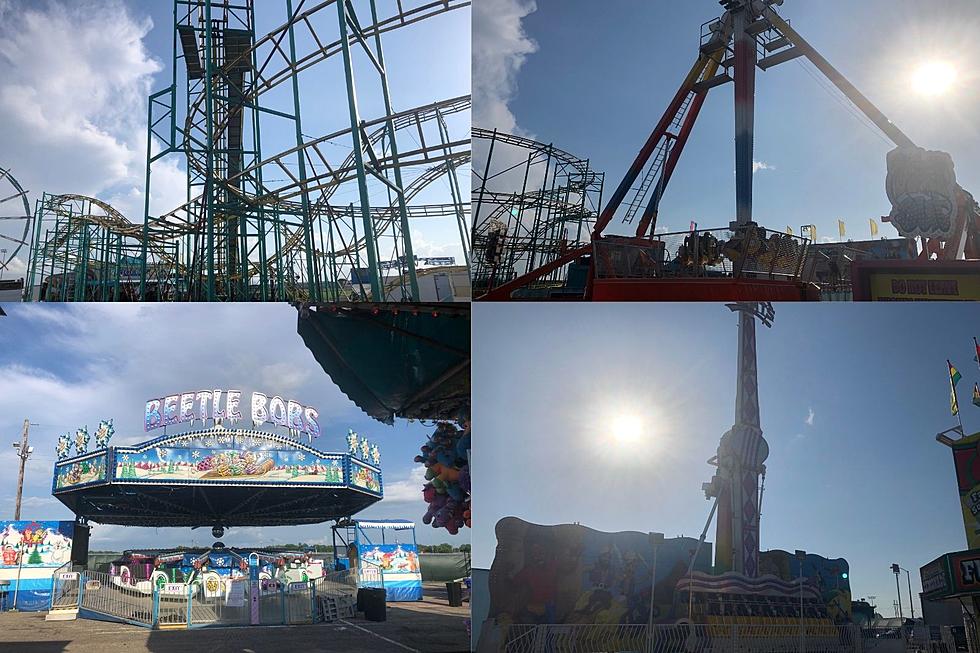 Big Texas Fun Carnival Will Not Be Muddy
4 Photos J.Padierna.tsm
When a carnival usually sets up in Victoria it usually brings a little rain with it. This means that carnivals in Victoria usually turn into a mud fest and a mess. That will not be the case this year with Big Texas Fun.  The carnival has set up in the parking lot area behind the Community Center Annex which means we will be able to enjoy a carnival without mud, even if it does rain!
Not only will the carnival not be muddy, but it also has a crisp and clean look with vibrant colorful rides.  There are also some great ride options that victoria has never seen before including a full-size roller-coaster. The Zillerator is one of the largest portable roller coasters in the country alongside many other great ride options.  The carnival kicks off today and will run through Sunday. All you can ride armbands are available today and tomorrow only!
DON'T FORGET ABOUT THE CRAWFISH FESTIVAL:
It will also be the return of their Crawfish Festival. There will be plenty of crawfish and cajun food for all to get their fix. There will be over 15,000 pounds of crawfish that will be ready to be devoured. Plates available for $10/pound each day until they are sold out!  There will also be a crawfish eating contest with a 1st prize of $500.00.  Get more information about the crawfish eating contest by clicking
here.
There will also be
**Free crawfish for Military, Veterans, and First Responders thanks to Big Texas Fun and Heroes Sports**
YOU CAN'T FORGET THE LIVE ENTERTAINMENT:
Of course, you can't to a festival in South Texas without live music! While the lineup is still being finalized. Here is what we know so far.  Saturday night will feature Sharp Dressed men, a Tribute to ZZTop, and Think Lizzy: A Tribute to Thin Lizzy. Sunday will be a Tejano explosion with Christina Valdez, Los Popos, and Los Amigos ASG.
LOOK: Here Are 30 Foods That Are Poisonous to Dogs
To prepare yourself for a potential incident, always keep your vet's phone number handy, along with an after-hours clinic you can call in an emergency. The ASPCA Animal Poison Control Center also has a hotline you can call at (888) 426-4435 for advice.
Even with all of these resources, however, the best cure for food poisoning is preventing it in the first place. To give you an idea of what human foods can be dangerous, Stacker has put together a slideshow of 30 common foods to avoid. Take a look to see if there are any that surprise you.