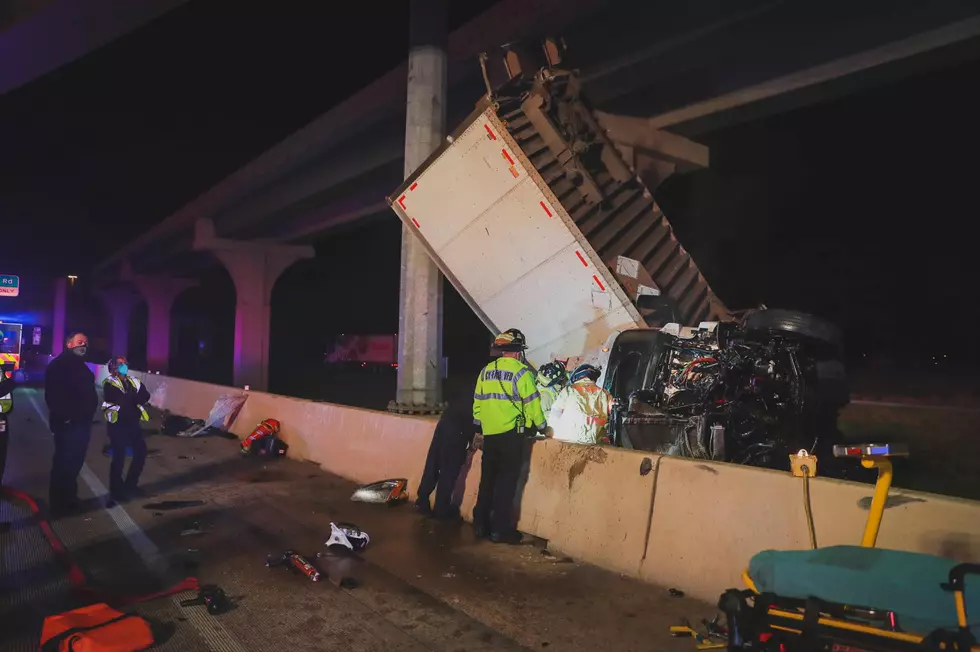 Big Rig Falls Off of 290 Bridge Near Cypress
Cy-Fair Fire Department.Facebook
In a story reported this morning by KHOU, a big rig fell off of an overpass in Houston.  The crash took place near Cypress and happened just before 6 a.m. at the Grand Parkway/99 interchange.  Firefighters arrived on the scene to find the big rig that had fallen into a grassy area beneath the freeway.  The Cy-Fair Fire Department crews responded to the trailer vehicle with a trapped person.  Fire crews extricated an adult male who was trapped inside the cab of the truck and EMS transported the patient in critical condition.
In 2019, Houston saw more car accidents than any other metropolitan area in Texas.  There were 38,538 vehicle crashes. Over one-third of these accidents involved an injury, and less than 1 percent involved a fatality.
Don't forget that you can fly to Houston from Victoria.  Round trip tickets on these new United Airlines- United Express flights look to cost about $200.00 with one-way tickets under $100.00 which you can conveniently price check and book your tickets directly on the Flyvictoria.com website offered here.
With two flight times to serve you, one at 7 am and the next at noon, with a little over an hour of flight time expected, these new flight opportunities could mean more growth for business and leisure travel, only expected to grow the Crossroads community further.
Enter your number to get our free mobile app
WATCH OUT: These are the deadliest animals in the world