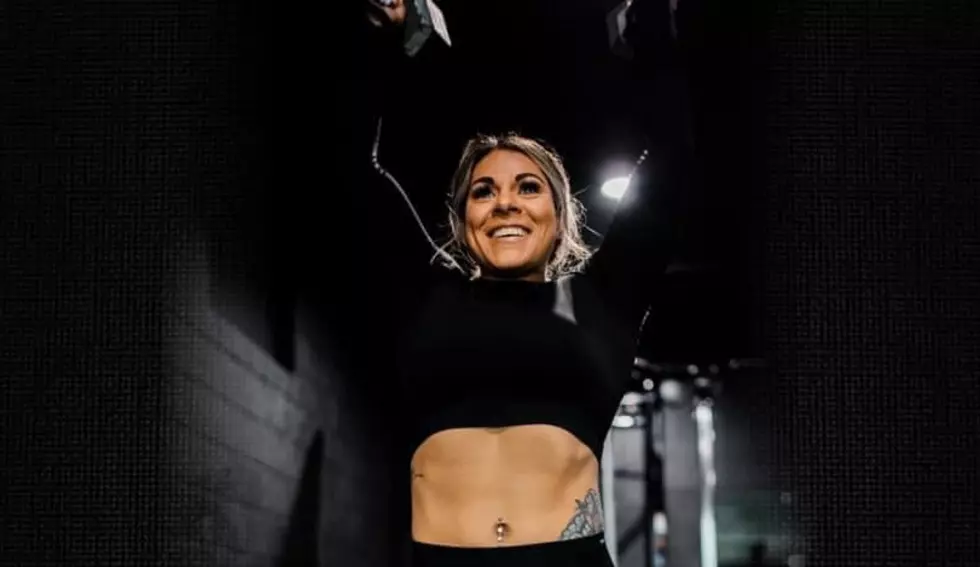 Amanda 'A-Rod' Johnson's Tribute Workout at Crossfit 302
Crossfit302
Tomorrow morning will be a celebration of Amanda 'A-Rod' Johnson's life doing what she loved the most. The WOD will kick off at 9:15, which will consist of four rounds of 18 Cal any machine, 21 power snatch 75/55, 10 burpees, and five bar muscle-ups and I will be there for it!  Not the exercising part LOL, I will also be djing and spinning music that 'A-Rod- loved to work out to.  So you know it's going to be the morning of high-energy hip hop, reggaeton, and Latin music. If you are a fan of exercising come out and celebrate her life with us or just come by to say hi. There will be wristbands, T-shirts, and food available. Proceeds will go directly to Amanda's family to help with the kids and memorial expenses. If you need any more information about Amanda's celebration of life, please message the Crossfit302 Facebook page.
This wasn't the only passion Amanda had, she had a passion for teaching our next generation of dancers at Victoria All-Stars Dance Academy.   She was a Stars instructor for 4 years and taught acro and tumbling to students from the ages of 18 months to Seniors in High School, including my daughter, Kailey.  Amanda made a big impact on my daughter's dance journey and became life-long friends.  I would also like to personally thank Amanda for introducing my daughter to the drink 'Bang.' LOL.  Out of respect and privacy for Amanda's family and the families of the dancers, I will only share my daughter's memory of Amanda.  Kailey shares what Amanda meant to her below...
I don't even know where to begin with Amanda, that was my girl. She came into my life the summer before my junior year of high school as our gym coach for my dance studio.  No matter what skill I was trying to get, she never gave up on me. We were always laughing in her class, sometimes even got in trouble for it. I remember one day she brought an extra BANG energy drink for me because she thought I would like it, she's the reason I can't go a day without drinking an energy drink now. She never felt like a gym coach to me, she was sort of like a sister or best friend who happened to be a gym coach. I remember one time we were at school really early for dance practice and we didn't have breakfast so Amanda snuck Keiki and I breakfast tacos through the back doors. She was always looking out for us, no matter what. Whether that meant ranting to her on our breaks during dance or jamming Cardi B before gym. Amanda and I were texting last month about how we would get together at some point when I was down for Spring Break and we never did, that's something I'll always regret. Her kids are so amazing, they have a heart of gold and wild spirit just like she did. Amanda was such a good mom to Max and Ky, she loved them so much. I feel blessed to have known Amanda while she was on this Earth; I wouldn't be where I am today without her. Pictured below is Kailey, her friend, Keiki, and Coach Amanda from Coach Amanda's Snap. Definitely a picture my daughter will hold on to for the rest of her life. 
CHECK IT OUT: See the 100 most popular brands in America