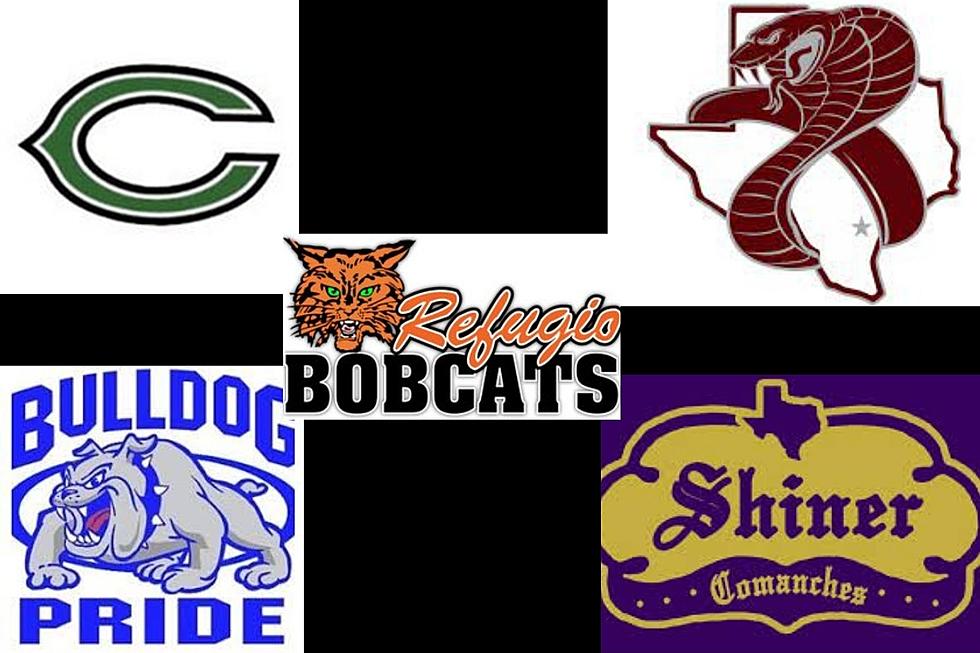 5 Area State Ranked Teams Going Into Week 2
J.Padierna.TSM
Before we get to our state ranked schools in the area, here is where our Victoria schools are playing this week:
WEST WARRIORS:
The West Warriors(0-1,0-0) will play their home opener against Beeville Jones (0-1,0-0) this Friday night at Memorial Stadium. West fell to Lockhart 33-29 during week 1 action. This Friday night will be the final non-district game for the Warriors before they start a tough schedule with 8 consecutive district games.
EAST TITANS: 
The East Titans(0-1,0-0)  will have a road game this Friday night against the Alice Coyotes (0-1,0-0). East lost their season opener to West Columbia 41-32. This will be the last non-district game for East. The final 8 games will all be district matchups.
 ST. JOSEPH HIGH SCHOOL:
After opening on a bye, the St. Jospeh Flyers (0-0) will kick off their season on the road for a non-district matchup with Karnes City(0-1,0-0).  The Flyers have 5 non-district and 5 district games on the schedule this year.
STATE RANKED TEAM HEADING INTO WEEK 2:
CUERO GOBBLERS:
The Cuero Gobblers are currently ranked 10th in 4A Division II standings.  Last week Cuero easily took care of LaVernia 62-7. This week, Cuero will hit the road and take on Wimberly, who is ranked 3rd in the State. Get your popcorn, this promises to be a great matchup.
INDUSTRIAL COBRAS:
The Industrial Cobras are currently ranked 6th in 3A Division I standings. The Cobras defeated the Ganado Indians 50-30 last week. Industrial will host the Hallettsville Brahmas this week.
YOAKUM BULLDOGS:
The Yoakum Bulldogs are currently ranked 10th in 3A Division II Standings.  Yoakum opened the season with a win last week over Palacios 56-3.  Yoakum will host Smithville in Week 2 action.
REFUGIO BOBCATS:
The Bobcats are the #1 ranked school in 2A Division I Standings. Week 1 the Refugio Bobcats stomped on the Bruni Badgers 56-6. Refugio will play against George West at home for week 2 action.
SHINER COMMANCHES
The Commanches are ranked #2, right behind the Bobcats in 2A Division I standings.  Shiner defeated the Halletsville Brahmas 21-6 last week.  Shiner will host Blanco for week 2 action.
ADOPT DON'T SHOP
MORE: See 30 toys that every '90s kid wanted
LOOK: Just some of the photos that capture the historic year that was 2020