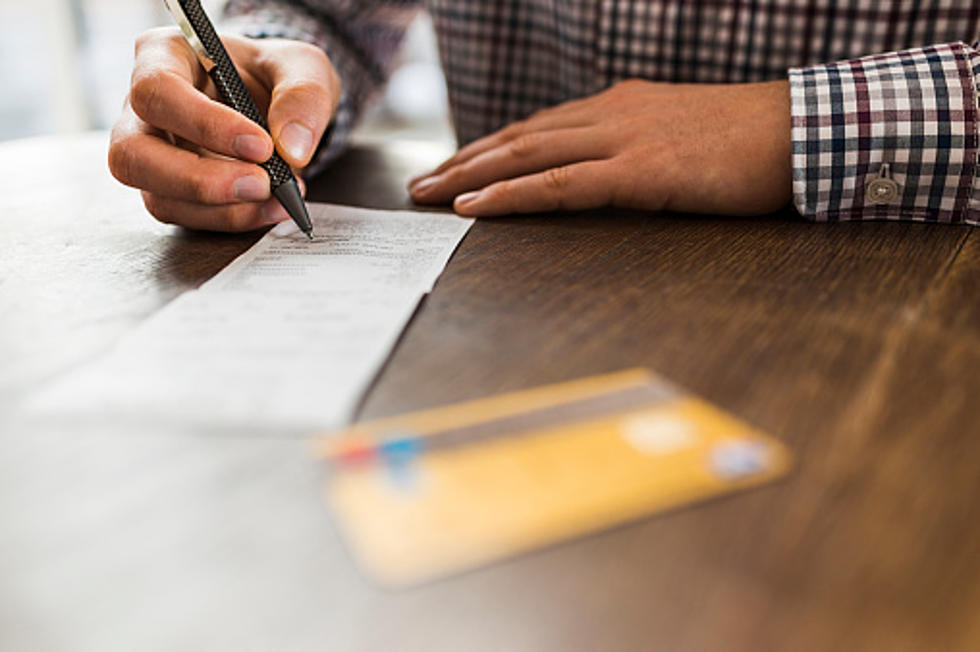 4 Houston Servers Accused of Changing CC Tips at Tex Mex Chain
Getty Images/Westend61
As a server for over 15 years, this kind of stuff infuriates me.  According to KHOU.COM, four Houston-area waiters have been charged for allegedly making fraudulent credit card transactions and changing tip amounts.  This occurred at Gringos Tex-Mex in Spring, Texas.  Not only are these four serves accused of changing tips, they are also charged with making unauthorized charges as well.
According to the article, "tabs were being altered. They would take items food that were ordered and make that amount added to their tip so they were walking out with more cash," said Sheila Hansel with the Harris County District Attorney's Office Consumer and Fraud Department. The four culprits all now have warrants for their arrest. Be sure you always check your debit/credit card statement.
BEWARE OF SCAMS:
Many scammers have figured out countless ways to cheat you out of your money over the phone. In some scams, they act friendly and helpful. In others, they might threaten or try to scare you. Please send the link to this story or share these tips with your parents, grandparents, aunts, and uncles.
IF IT SOUNDS TOO GOOD TO BE TRUE, IT IS!
THERE IS NO PRIZE:
The caller might say you were "selected" for an offer or that you've won a lottery. But if you have to pay to get the prize, it is really not a prize!
YOU WON'T BE ARRESTED:
Scammers might pretend to be law enforcement or a federal agency. They might say you'll be arrested, fined, or deported if you don't pay taxes or some other debt right away. The goal is to scare you into paying. Real law enforcement and federal agencies won't call and threaten you.
YOU DON'T NEED TO DECIDE NOW:
Most legitimate businesses will give you time to think their offer over and get written information about it before asking you to commit. Take your time. Don't get pressured into making a decision on the spot.
THERE IS NEVER A GOOD REASON TO SEND CASH OR PAY WITH A GIFT CARD:
Scammers will often ask you to pay in a way that makes it hard for you to get your money back — by wiring money, putting money on a gift card, prepaid card or cash reload card, or using a money transfer app. Anyone who asks you to pay that way is a scammer.
GOVERNMENT AGENCIES WON'T EVER CALL TO CONFIRM SENSITIVE INFORMATION:
It's never a good idea to give out sensitive information like your Social Security number to someone who calls you unexpectedly, even if they say they're with the Social Security Administration or IRS.
For more information, you can visit the FTC website.
Unique Texas Air B&Bs