SA Rodeo Lineup Announced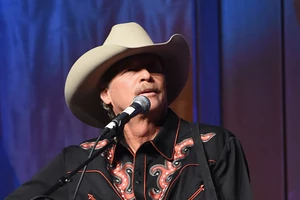 The lineup for  San Antonio Rodeo has just been released.  The festivities kick off on Thursday, February 8th and runs until February 25th. Most of the concerts have been announced with the exception of a few Saturday shows. Alan Jackson, Brad Paisley, Cody Johnson, Midland, Luke Combs will be making stops.  See full list of show below.  Tickets are now available at SARodeo.com, the SA Rodeo app, at the Rodeo ticket office which is located on the southwest corner of the AT&T Center, on Ticketmaster.com or by phone at 877-63.RODEO (76336).
Here is a list of who's performing inside the AT&T Center during the Rodeo.
Thursday, February 8, 2018: Gary Allan
Friday, February 9, 2018: Brett Eldredge
Sunday, February 11, 2018: Midland

Monday, February 12, 2018: Chris Young
Tuesday, February 13, 2018:  Casting Crowns (Faith & Family Night presented by Chick-fil-A)
Wednesday, February 14, 2018: Rascal Flatts
Thursday, February 15, 2018: Alan Jackson
Friday, February 16, 2018: Goo Goo Dolls
Saturday, February 17, 2018: Luke Combs..
Sunday, February 18, 2018: Cam
Sunday, February 18, 2018: Calibre 50 (Latin Night)
Monday, February 19, 2018: Brad Paisley
Tuesday, February 20, 2018: Brad Paisley
Wednesday, February 21, 2018: Jeff Dunham
Thursday, February 22, 2018: Cody Johnson
Friday, February 23, 2018: Foreigner
Sunday, February 25, 2018: FAMILY DAY