New Songs on the Radio – August 2013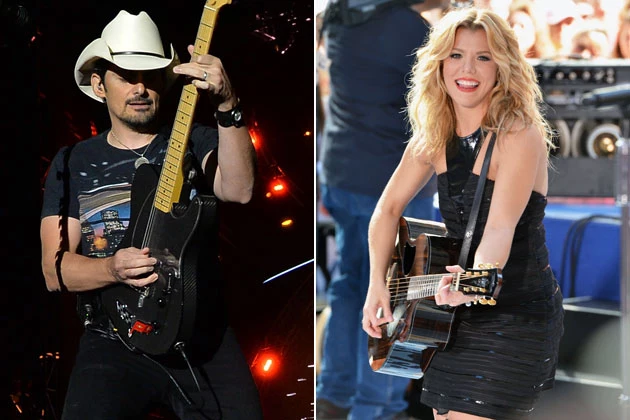 At least one country music superstar debuted new music in August 2013, while several others released new songs to the radio that had been previously released on albums. Jennifer Nettles, Brad Paisley and the Band Perry lead the way with new songs this month.
Newcomers like Austin Webb and Blackjack Billy also released songs that have been met with positive reviews. Below, find links to hear new music from Kellie Pickler, Zac Brown Band, Dierks Bentley and more, and check back often this month to keep up to date on all new songs on the radio in August 2013.
New Songs on the Radio for August 2013:
Austin Webb, 'Slip on By'
The Band Perry, 'Don't Let Me Be Lonely'
Blackjack Billy, 'The Booze Cruise'
Brad Paisley, 'I Can't Change the World'
Dierks Bentley, 'I Hold On'
Granger Smith, 'Silverado Bench Seat'
Jennifer Nettles, 'That Girl'
Kellie Pickler, 'Little Bit Gypsy'
Zac Brown Band, 'Sweet Annie'
Source:
New Songs on the Radio – August 2013