Kenny Chesney Rocks NYC With 'Good Morning America' Performance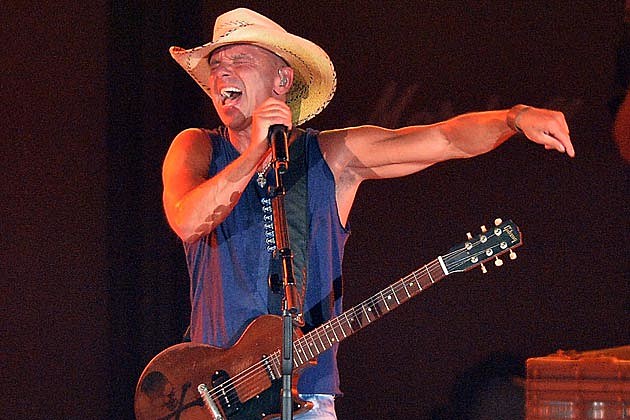 Kenny Chesney rocked NYC yesterday morning (Aug. 9), taking the stage at 'Good Morning America' for its outdoor summer concert series. As the hosts introduced the country superstar, their voices were drowned out by the deafening roar of the crowd. NYC was ready and wanted a wake up cup of Kenny Chesney.
The singer, who announced he will take 2014 off from the tour circuit, performed 'Pirate Flag' on a rain-slicked stage. The crowd went nuts for the entire performance of Chesney's latest hit.
When he suited up — strapped on his guitar, actually- for 'When I See This Bar,' someone in the crowd screamed, 'I love you Kenny!' That was apparent from the overall reception that the singer was met with.
During the interview, it was mentioned that the No Shoes Nation is one of the biggest in the world! Chesney said he just wants to give fans the best possible experience when they come to see him live and never wants the crowd to leave thinking "That was just okay."
Watch Kenny Chesney Perform 'When I See This Bar'
What Kenny Chesney Perform 'Pirate Flag'
Watch Kenny Chesney 'GMA' Interview
Source:
Kenny Chesney Rocks NYC With 'Good Morning America' Performance