Keith Urban, Nicole Kidman Shine on 2013 Oscars Red Carpet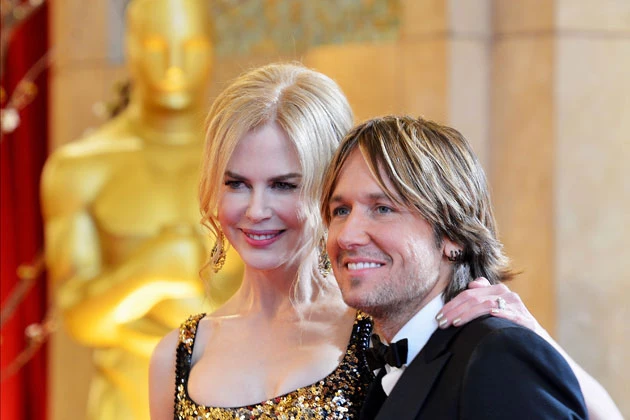 Keith Urban and his A-list actress wife Nicole Kidman dressed up for the biggest night in cinema and absolutely sparkled on the Oscars red carpet on Sunday night (Feb. 24). As you can see from this gallery of pictures, the two looked confident, comfortable and very much in love as they made their way through the photographers gallery to their seats inside the Dolby Theater in Hollywood.
'Argo' may have been the big winner at the 2013 Oscars, but Urban was country music's big winner. He dropped 'country cool' for a more formal tuxedo, proving he can pull off a variety of looks with little effort. Kidman's gown accentuated the beauty's tall frame and soft, ivory skin. From time to time the two exchanged flirty, knowing glances. It was as if they were still newlyweds, not an established couple going on seven years this June.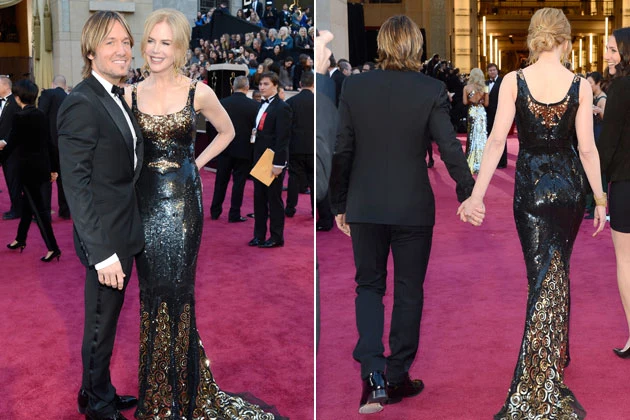 Source:
Keith Urban, Nicole Kidman Shine on 2013 Oscars Red Carpet