Blake Shelton Offered Opening Act Slot at Ray Price Concert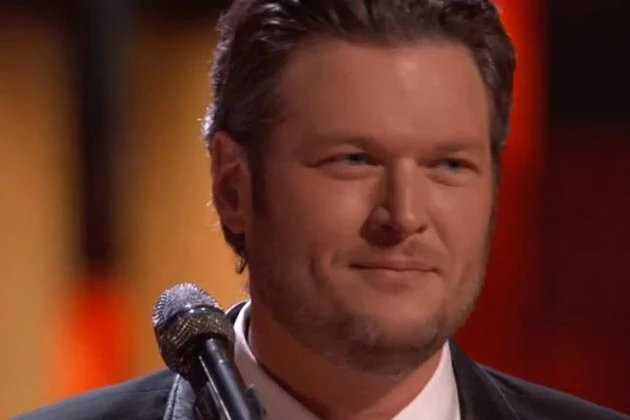 If Blake Shelton really wants to make up for his recent comments about classic country fans being "old farts," it looks like he's going to have the chance. The reigning CMA Entertainer of the Year has been offered a gig opening for country legend Ray Price, who publicly took him to task after his comments went viral.
"Nobody wants to listen to their grandpa's music," Shelton told GAC's 'Backstory,' adding, "And I don't care how many of these old farts around Nashville going, 'My God, that ain't country!' Well that's because you don't buy records anymore, jacka–. The kids do, and they don't want to buy the music you were buying."
Price responded in a blistering Facebook post, resulting in a public back-and-forth before Shelton offered an apology, which Price accepted. But the promoter of Price's upcoming June 8 performance at the Americana Theatre in Branson, Missouri is offering the 'Drink on It' singer an opportunity to put his music where his mouth is and open for Price.
"We have always been fans of Blake Shelton and know this will be a good opportunity for him to show the appreciation he has expressed for those who came before him in the music business," Bob Cannella, owner of Up Close Concerts, says in a press release. "We pay our performers based on their experience in the business and track record of hit songs with staying power through many generations. So, we are able to offer Blake a guaranteed payment of $350, plus catering (six inch turkey sub — no cheese) and complimentary black coffee."
Of course, this is an opening slot, so there are time limits. Cannella adds, "We ask that Mr. Shelton limit his set to no more than 30 minutes."
Price himself stepped in to clarify that he had no involvement in the offer to Shelton from Up Close Concerts, writing on Facebook, "I gave no one my permission to issue such a statement" and adding that he would "never insult him [Shelton] in such a manner."
The legend concluded, "I have had sixty-three years of international fame and I have no need to 'ride on anybody else's coattail'!!! Thank you very much and I am Ray Price."
Source:
Blake Shelton Offered Opening Act Slot at Ray Price Concert